From left to right: Carven S/S 12, Vivienne Tam S/S 12, Carven S/S 12
How comfortable are you mixing patterns? If you're not a fashion risk-taker, the idea might make you slightly nervous or left with the thought that it's something that will probably look good on other people, but certainly not you.
But like most things with a high-risk, the rewards can be great.
This season, models strutted down the runway in a virtual explosion of color and wildly mixed prints.
Designers such as Mary Katrantzou, Carven, Chanel, Christopher Kane and Vivienne Tam made phenomenal pattern mixing look effortless.
The mix & match look screams spring and is definitely something you should try at home. A key to mixing patterns is to have a base color – one color found in both of the patterns.
Mixing different types of patterns that won't compete too much with each other, like stripes with florals or tribal with polka dots, work really well.
Picking one place to draw the eye when mixing patterns will give great results too. Think big plaids, small dots or big stripes, and small animal prints.
Also,  keep in mind that breaking up the outfit with a neutral can help achieve a more polished look.
To create contrast and visual depth, always make sure the patterns and colors you are mixing look different.
Be brave and go print-crazy. Don't be scared! Remember, confidence is all you really need to successfully pull off anything!
Use our fashion looks below as a DIY guide to successfully master mixing your prints.
Now, go on and mash it up!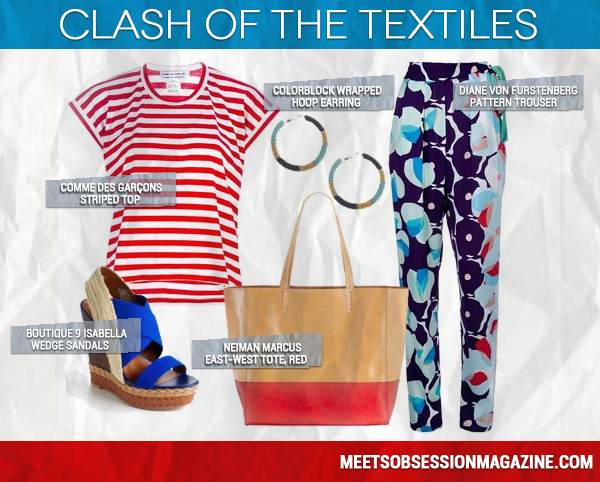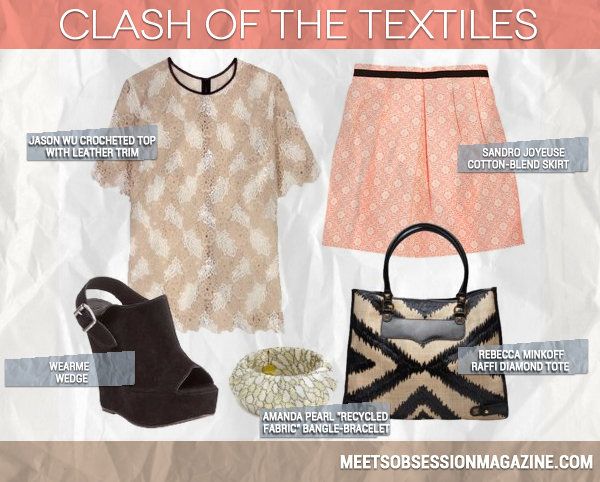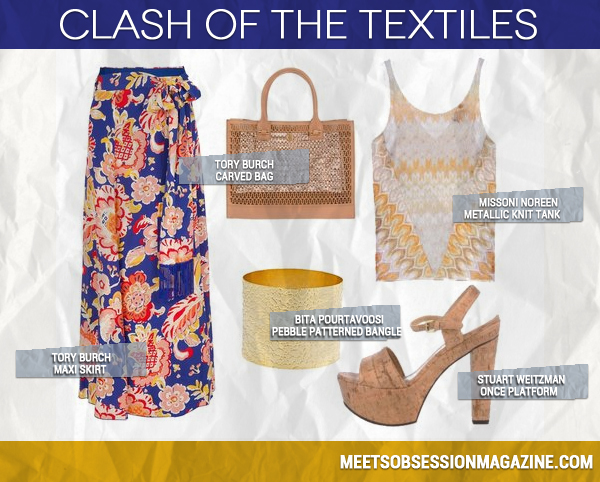 ---

Jenny McFarlane is currently obsessed with ASOS timed sale shopping, obsessively listening to the "Drive" soundtrack, and everything faux fur.
All author posts