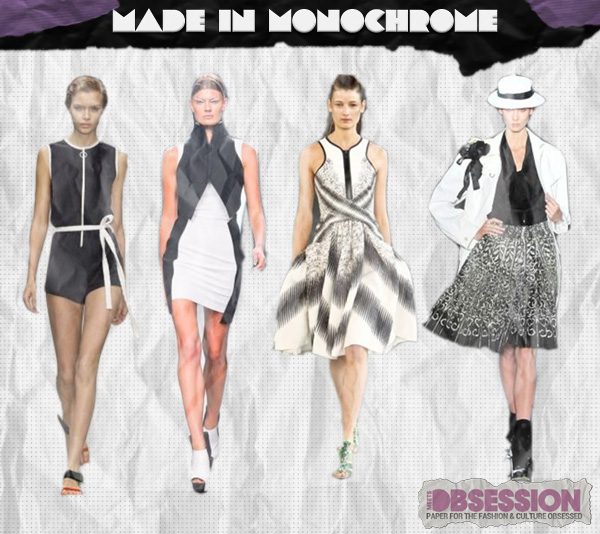 Photo from left to right: Daks S/S 12, Gareth Pugh S/S 12, Peter Pilotto S/S 12, John Galliano S/S 12
[divider]

If your first thought is 'boring' when you see black and white, you may want to reconsider this high-contrast, bold look.
Monochrome is a sure-fire hit for your spring/summer wardrobe, and although iconic to Chanel, designers such as Peter Pilotto, John Galliano, Daks and Gareth Pugh translated this trend with retro inspired dresses and separates, futuristic laser cut designs and eye-catching prints.
Bright whites tempered with inky blacks can be used to create a truly bold statement. The fact that you probably already have a few black and white items hanging in your wardrobe makes a monochromatic look possibly one of the easiest summer trends to execute.
One way to get creative is by mixing stripes, prints and clashing textures.
As shown in our featured look, mix a decorative, black and white dress with striking black and gold accessories for the ultimate in timeless, high-contrast chic.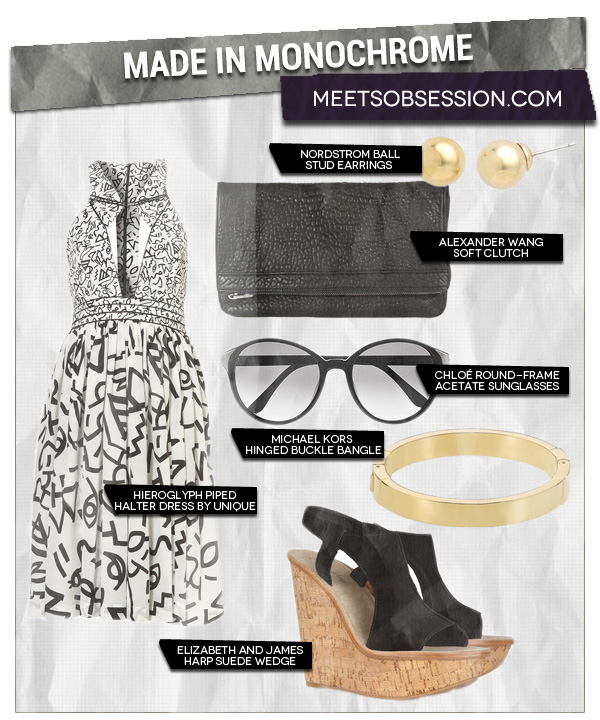 [box_light]Click on the images above to find out where you can buy this look![/box_light]

Product links:
[heartlist]
[/heartlist]
---

Jenny McFarlane is currently obsessed with ASOS timed sale shopping, obsessively listening to the "Drive" soundtrack, and everything faux fur.
All author posts