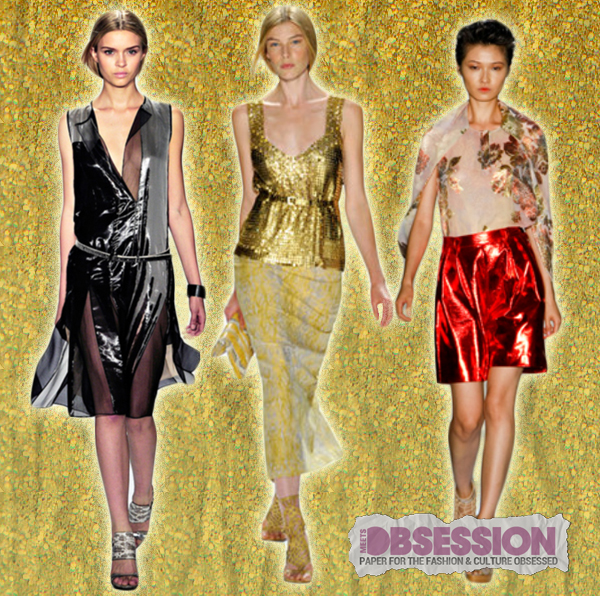 Left to right: Reed Krakoff S/S 12, Elie Tahari S/S 12, Suno S/S 12
Not solely for winter sparkle, metallics rocked the runways this season.  Many designers dipped into gold and silver for their S/S 12 collections, adding rich texture to classic designs like pencil skirts, tailored trousers and shift dresses. Everything from flapper chic to minimalism has been given a metallic twist. The look can be burnished, organic, fluid, bold or soft.
The 'never wear gold and silver together' rule has now been broken and a melting pot of precious metals were spotted on the runways of Roberto Cavalli, Reed Krakoff, Elie Tahari and Suno,  all who mixed metals with striking results. The pieces were decidedly futuristic, using the shiniest of embellishments.
Mixing gold and silver pieces creates richness and elegance while putting a fresh spin on more timeless looks. Pair your mixed metal combination with crisp whites and neutral tones for a sharp summer look or combine with animal print detailing for added interest.
Silver, gold, bronze, pewter, brushed matte metals, iron – whatever the metal, this is your moment to mix things up!
Check out our 3 ways to wear the most dazzling of summer's trends.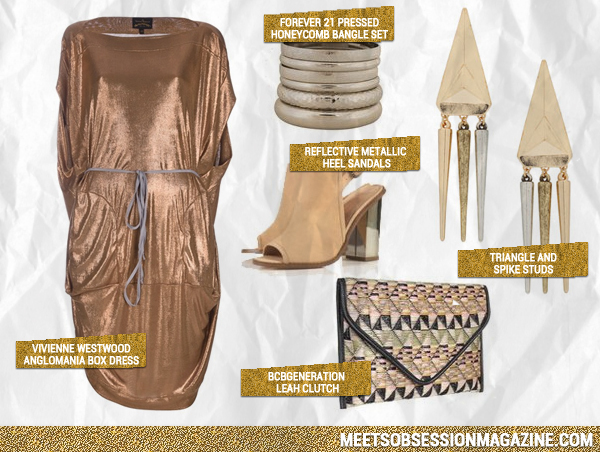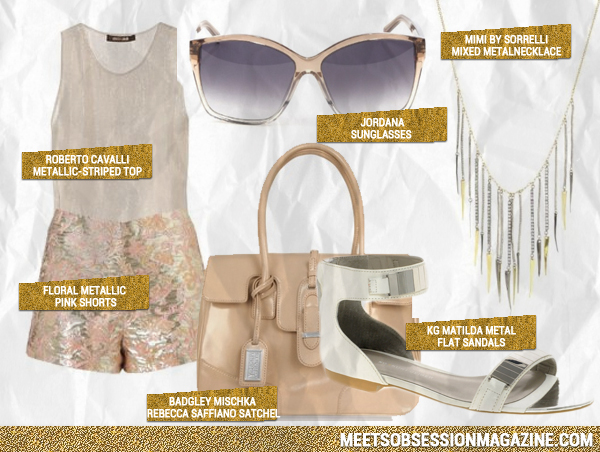 ---

Jenny McFarlane is currently obsessed with ASOS timed sale shopping, obsessively listening to the "Drive" soundtrack, and everything faux fur.
All author posts