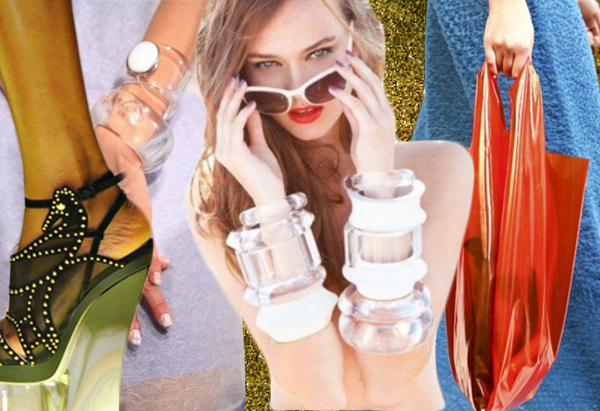 Left to right: Versace S/S 12, Joy Cioci S/S 12, Dior S/S 12 Cruise Collection, Jil Sander S/S 12
Acrylic, Perspex, vinyl— whatever you want to call it, let's be clear: spring/summer is all about transparent accessories. From a simply bangle to an acrylic killer heel, transparent accessories will be making a big summer splash.
Looks were spotted on the runways at Versace, Missoni and Stella McCartney with clear additions to heels and wedges. Other designers, such as Dior and Joy Cioci, showed off resin stacked bangles, while Jil Sander and Louis Vuitton showcased see-through choices in bags and accessories.
Crystal clear accessorizing is a great way to add a fresh, fun spin to your spring/summer look – just be sure to choose sleek, modern pieces to emote a chic, not cheap aesthetic.
If you want to look like you're walking on air, why not try a pair of perspex heels?
Tip: If you choose to accessorize with a clear clutch, make sure that you have the contents in your see-through bag in ship-shape, as you don't want it to be publicly known that you drag everything but the kitchen sink around with you.
To start working a perspex perspective into your wardrobe, try checking out some of our  plastic fantastic picks below.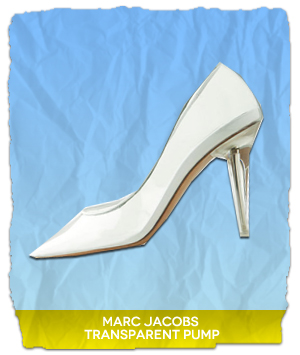 ---

Jenny McFarlane is currently obsessed with ASOS timed sale shopping, obsessively listening to the "Drive" soundtrack, and everything faux fur.
All author posts