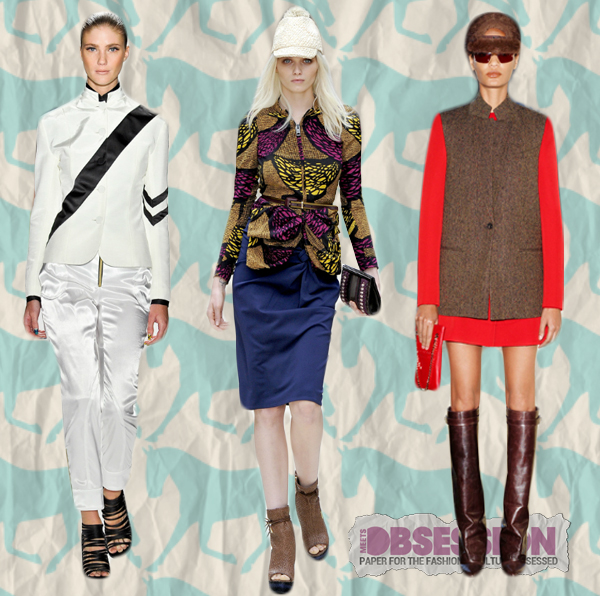 From left to right: Ruffian (Spring/Summer 2012),
Burberry Prorsum (Spring/Summer 2012), Givenchy (Pre-Fall 2012)
Equestrian style has long permeated fashion and influenced designers, most notably Ralph Lauren, Balenciaga and Hermes, in which riding elements are infused into their collections year after year. However, this year, labels like Ruffian, Burberry Prorsum and Givenchy have jumped on the horsey train.
It's no wonder since the classic look, defined by the quintessential riding boot and jacket, is utterly sophisticated and can easily be incorporated into any wardrobe to offer a myriad of styling possibilities.
We've dreamed up a few looks that deconstruct the classic elements of equestrian style and paired them with tough and edgy flourishes.  The result is a cool uptown meets downtown vibe, perfect for summer and beyond.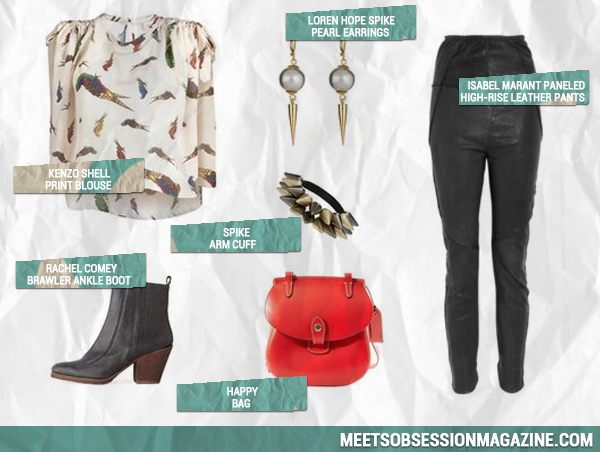 For summer, we like Rachel Comey's Brawler ankle boot in place of the traditional riding boot, which is better suited for fall.
Isabel Marant's paneled leather pants substitute nicely for riding pants and we love them paired with a soft, pretty Kenzo printed blouse. The combination of a classic Dooney & Burke saddle bag in a punchy color with edgy accessories perfectly completes the look.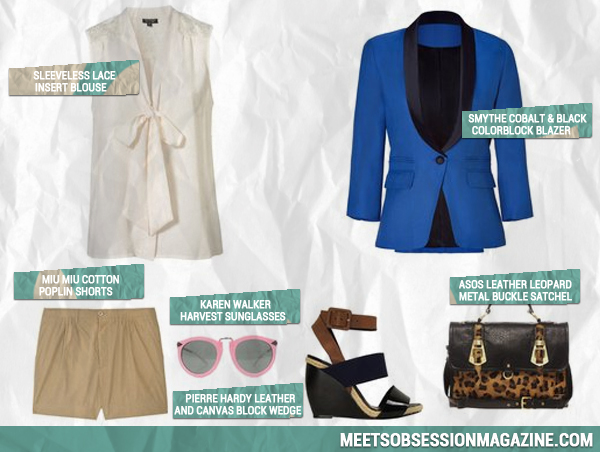 A bright, military-inspired Smythe jacket replaces the traditional muted tones that are often found in equestrian style.
The classic button-down gets new life as a sleeveless lace detailed blouse.
Opt for khaki Miu Miu shorts instead of jodhpurs and add fun and colorful accessories for a look that is anything but preppy.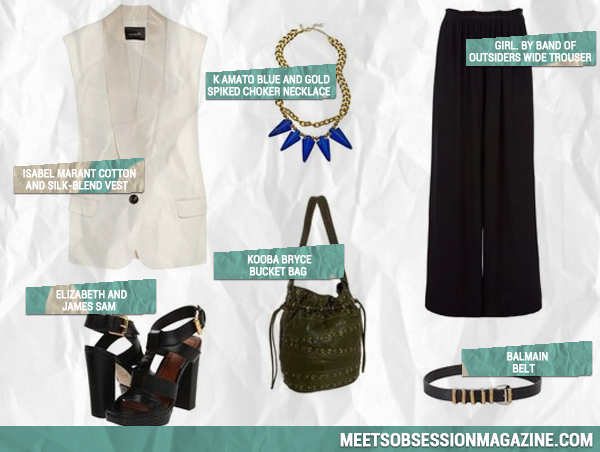 We've ditched the riding jacket altogether for an Isabel Marant vest in ecru.
Girl. By Band of Outsiders' wide leg trousers offer a fresh take on riding pants and are paired with Elizabeth and James platforms and a Balmain belt, which both feature classic, gold hardware. Grommet-accented and spiked accessories complete this look for a chic finish.
Photo Credits: Ruffian and  Burberry Prorsum (Yannis Vlamos / GoRunway.com), Givenchy (Courtesy of Givenchy)
Tags:
Balenciaga
,
Burberry Prorsum
,
Givenchy
,
Hermès
,
Ralph Lauren
,
Ruffian