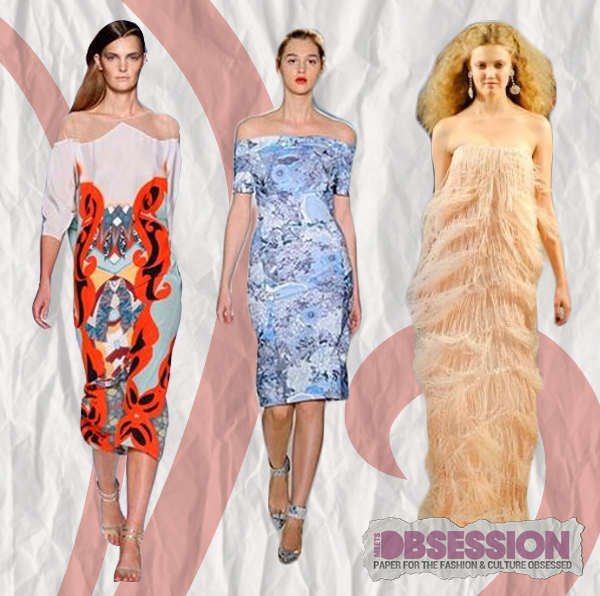 From left to right: Etro S/S 12, Erdem S/S 12, Oscar De La Renta S/S 12
The midriff and side waist have made an appearance on the runways via strategically placed cut outs on dresses and one pieces. However, the sexiest show of skin on the runway this spring/summer is the shoulder, and this is a godsend for those not blessed with such trim frames.
Oscar De la Renta romanced us with a strapless, fringed ensemble while Etro offered a dramatic artistic interpretation of the trend, adding a nude section to one of their round necked dresses giving the illusion of a decorative, off the shoulder look. Other designers such as Erdem gave us retro inspired off the shoulder dresses while Lanvin showcased elegant, one shoulder looks.
To get the most from this blade exposing trend, invest in a good strapless bra, prep skin with plenty of exfoliator and slather on sheen enhancing moisturizer to add glow to your dácolletage. And why not pin up your hair in a high bun to expose your blades to the most divine effect!
Don't fear the cold shoulder and try out our three shoulder loving looks below.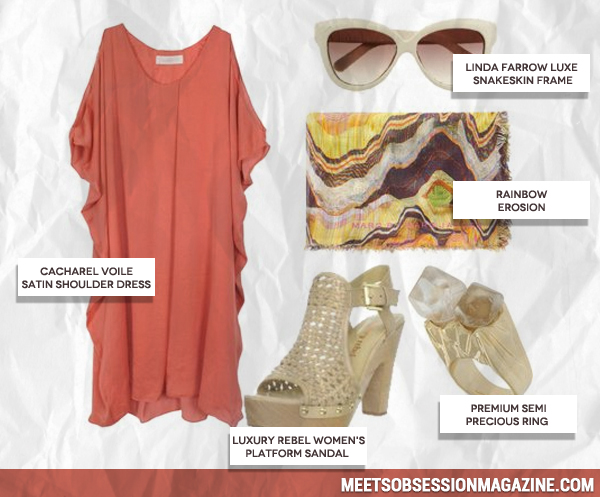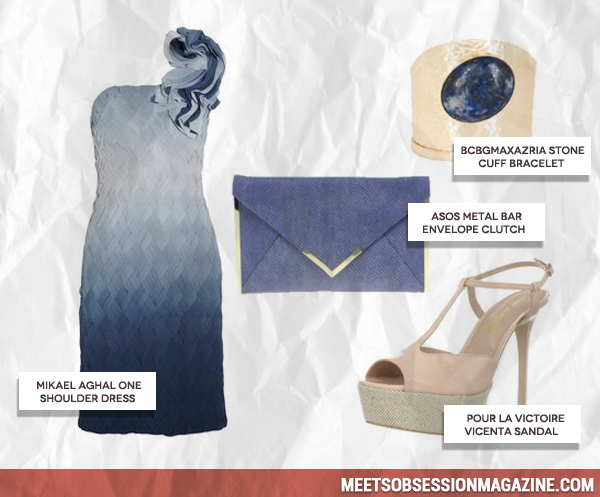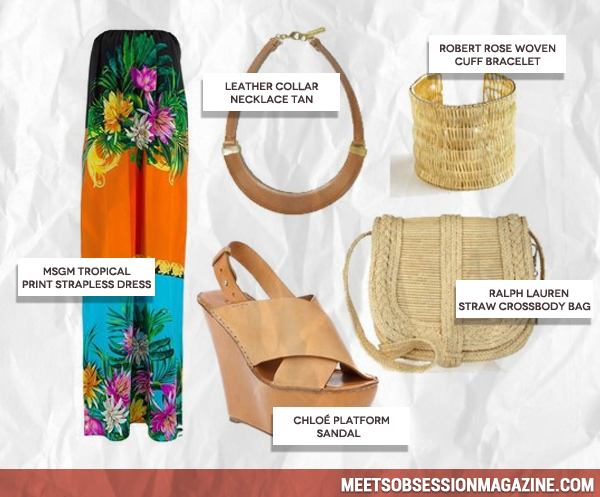 ---

Jenny McFarlane is currently obsessed with ASOS timed sale shopping, obsessively listening to the "Drive" soundtrack, and everything faux fur.
All author posts