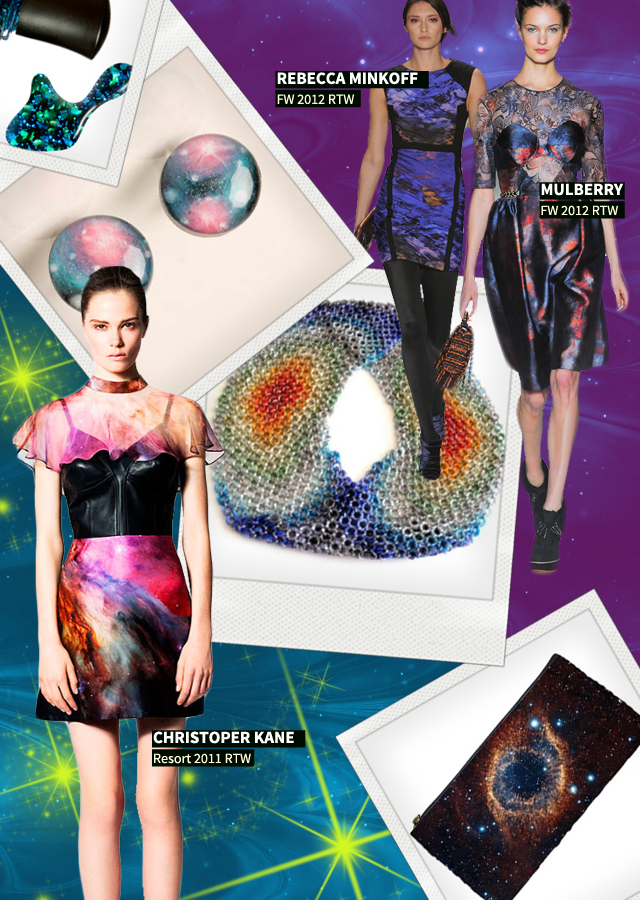 A long time ago in a galaxy far, far away…
Calm down, "Star Wars" geeks, we're so not going there.
Instead, we're taking a closer look at galaxy prints, which are seriously out-of-this-world.
In 2011, Christopher Kane made a major mark on collective fashion minds when he presented his 2011 resort collection, which was full of abstract, dreamy galaxy prints. Since then, the graphic print, reminiscent of Picasso's "Starry Night," took on a whole new life of its own.
Today, the celestial print — consisting of the sky, moon, clouds and planets — can be seen on practically everything — from leggings to shoes to nail art.
For Fall 2012, brands such as Mulberry and Rebecca Minkoff dabbled in the popular print with graphic dresses that walked down New York runways.
And because we're completely star-struck, we've picked out a few of our favorite finds that we think are beyond this world.