Photo from left to right: Suno, Proenza Schouler, Issa
A blossoming trend found on the fall/winter runways was Asian influenced style with kimono detailing and traditional motifs telling the tales of mysterious, ancient empires.
With inspiration from the far east, designers such as Issa, Suno and Proenza Schouler created exotic designs that featured delicate floral embroidery, extravagant prints, gold accents and luxurious fabrics such as silk and kimono style sleeves.
Taking a cue from the fall/winter runways, we mixed metallic pants and luxurious accessories with a kimono style top to create a modern take on the trend.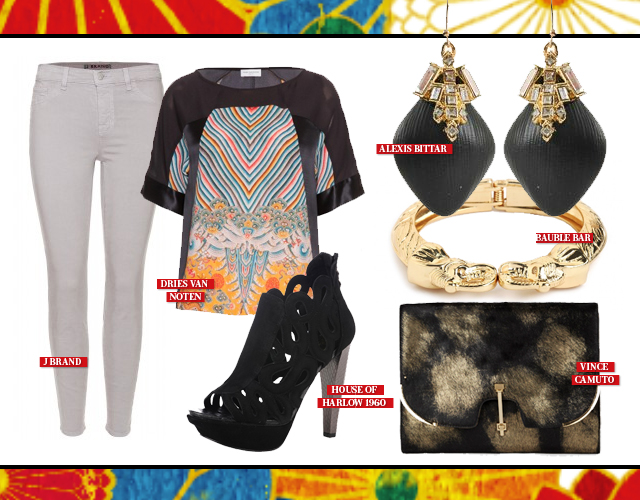 Tags:
Issa
,
Proenza Schouler
,
Suno