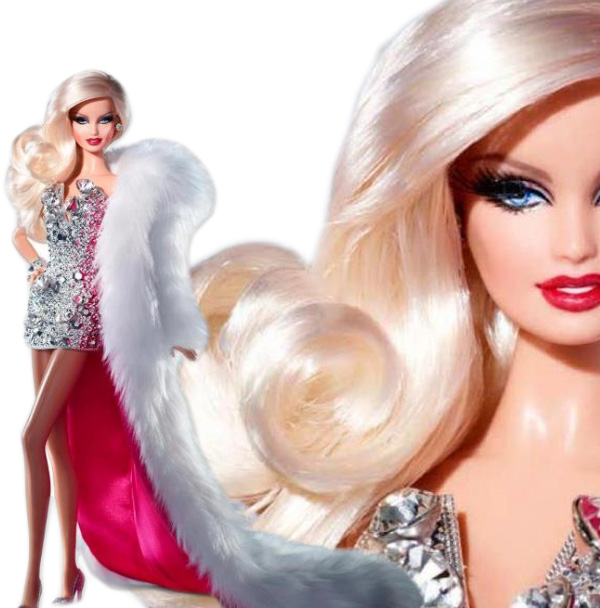 Already design favorites of superstars like Katy Perry and Beyonce, The Blonds—consisting of design duo Philipe and David Blond—have a new fan that's been famous for decades.
Enter Mattel's Barbie, who is getting a glamour boost from The Blonds. The designers collaborated with Mattel on a limited-edition of the doll, which is slated to be released in December of this year.
The collaboration Barbie, called "Blond Diamond™," has an ensemble of a white faux-fur coat, glittery, pink-soled stilettos, and a signature deco-corset, which was inspired by an outfit worn during The Blonds' AW08 fashion show.
America's favorite (and most controversial) doll has been given many makeovers throughout the years, but this is one collaboration that we're super-excited about.
Plus, considering that the real-life outfit retails for well over $35,000, and the "Blond Diamond™" Barbie retails for only $125, we'll finally be able to afford an outfit by The Blonds.
Sort of.
Tags:
Barbie
,
Mattel
,
The Blonds