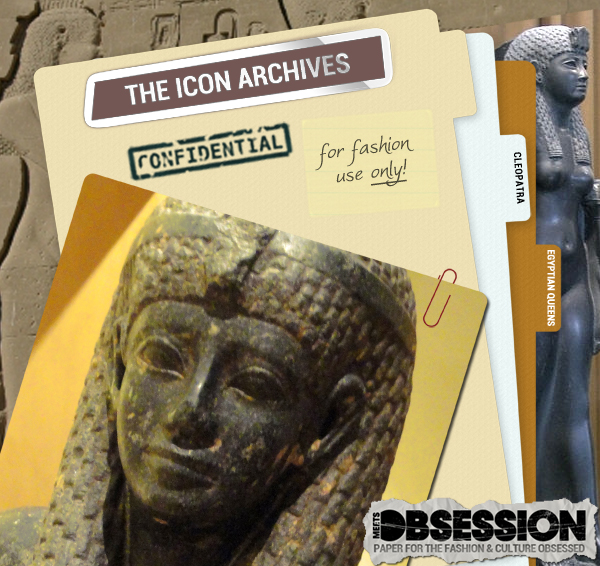 Cleopatra is almost always remembered for her beauty. But we'd like to delve into her other, far more interesting side: her keen prowess as a businesswoman.
Long before a "personal brand" was part of our lexicon, Cleopatra so successfully positioned herself as a powerful ruler that we remember her long after the end of her 20-year reign. She was the master of giving just enough, but never too much, building a mystique that has enshrined her in lore.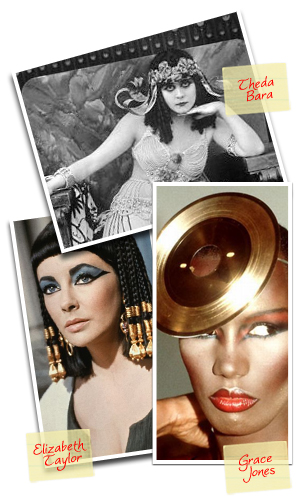 She proclaimed herself the reincarnation of Isis, an ancient Egyptian goddess who listened to the wealthy and poor alike. Smart move – Isis played an all-powerful role: mother of the pharaoh and provider of the throne. So, while several men may have partnered with Cleopatra to rule, she was set to hold her own, breaking through the traditional concept of the woman as the subservient ruler. Girl power, indeed.
Before widespread, democratic communications, Cleopatra used iconography on the coin to spread the word of her power. She revived the use of the Egyptian language (it had been replaced by the Greeks), inspiring a sense of nationalism and clarifying her position as a ruler for and of the people. And, always the keen internationalist, pacts with Julius Caesar and Marc Antony sustained her rule (for better and for worse).
In the great tradition of burning out rather than fading away, Cleopatra took her own life with an asp bite, or venomous snake, which – according to Plutarch – she also regularly tested on condemned people for entertainment. Sass.
It's this penchant for power, combined with potent beauty, that has inspired legions of artists to call upon this icon.
Cleopatra's name has become synonymous with the concept of a beautiful, fierce and proud female leader. Modern depictions of Cleopatra – gold piled upon gold, bangles, headdresses, belts and that unforgettable hair, can be traced to Theda Bara's role in the 1917 "Cleopatra"  film, and were later crystallized by Elizabeth Taylor, an icon in her own right.
Over time, artists such as Grace Jones and Beyonce as well as reality darlings such as Kim Kardashian have called upon Cleopatra's signature look, fluid lines juxtaposed with gold and black architectural forms to project authority in addition to beauty. While all of these women play into the iconography of the look, the real power behind it is: well, power. A true Cleopatra layers on self-confidence just as intently as jet black eye liner.
Get the Look
Aqua Kimono Mini Dress with Metal Belt
Karla Deras x Roman Luxe Luxe Hoop Triangle Earrings
Just Access Set Of Four Bangles
House of Harlow 1960 – Aztec Bangle with Black Leather
---

Pleatherette is a DC-based fashion and style-focused consulting firm. We partner with creative entrepreneurs to pursue unique projects that twist traditional and established concepts about the role of fashion in our everyday lives.
All author posts