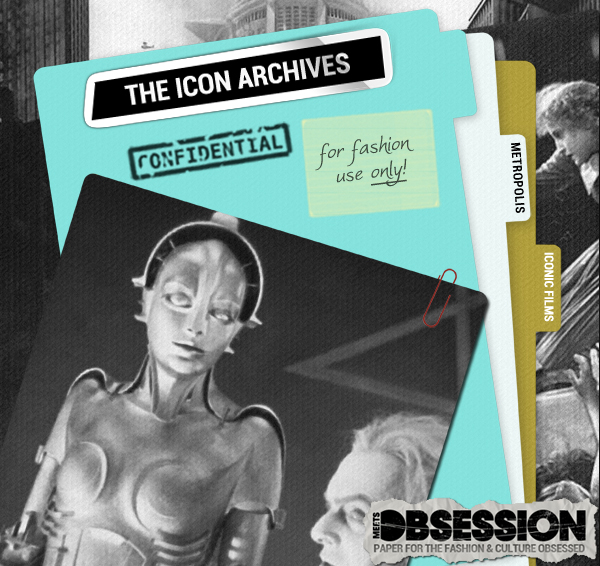 Fritz Lang's pivotal film "Metropolis " was first screened to audiences in 1927. The art deco-inspired German expressionist film was praised for technological advances and criticized for its simplistic storyline – scientist Rotwang kidnaps activist Maria to use her likeness as a tool to create a robot that will resurrect the beloved, deceased Hel.  Robot Maria is then blamed for the downfall of Metropolis and burned at the stake, revealing her true metal form.
As expected, Lang's storyline isn't so much what's contributed to the film's intrigue and ongoing influence on everything from film to art to fashion.
The original film itself, in full, was lost, but revered for decades until a copy was discovered in 2008 at a museum in Argentina.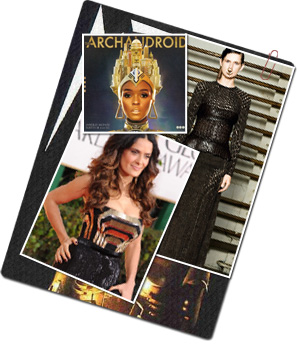 The revived, restored version was screened in 2010, and the brilliant originality of its art deco 1920's vision for the future – part Chanel decadence, part Bauhaus utility and part Egon Schiele ambiguity – lead to renewed inspiration for fashion designers and musicians alike.
In May 2010, pop and neo-soul phenom Janelle Monáe blew the world away with The ArchAndroid, part of her Metropolis series. Gucci sent Salma Hayek down the Golden Globes runway this year in statuesque art deco/architecture-inspired eveningwear.
Givenchy's Spring 2012 Couture show featured haunting, cage-like gowns that gathered critical acclaim. Proenza Schouler's Spring 2012 RTW line was peppered with dresses featuring gold stacked, concentric circles on black.
Whether through the layering of lyrical past to create a sharply futuristic sound or the reductive yet gilded gowns, it's clear that the darkly modernist vision of "Metropolis" has been enshrined as a cultural touchstone.
So, how do you get the "Metropolis" look?
Pair Roland Mouret's Dugmanta cutout stretch-crepe jumpsuit with a Rafe New York Maryanne Minaudiere, a pair of Christian Louboutin Lady Max Spike T-Strap Sandals, and accessorize with Citrine by the Stones Long Bullet Earrings.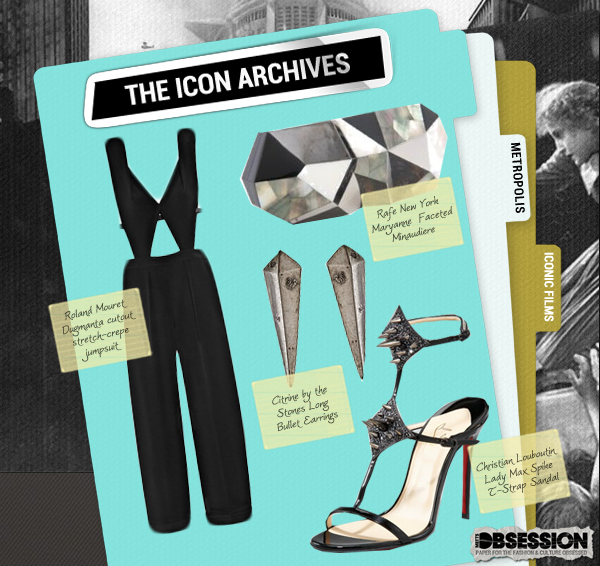 Get the Look:
Rafe New York Maryanne Minaudiere
Roland Mouret's Dugmanta cutout stretch-crepe jumpsuit
Christian Louboutin Lady Max Spike T-Strap Sandals
---

Pleatherette is a DC-based fashion and style-focused consulting firm. We partner with creative entrepreneurs to pursue unique projects that twist traditional and established concepts about the role of fashion in our everyday lives.
All author posts