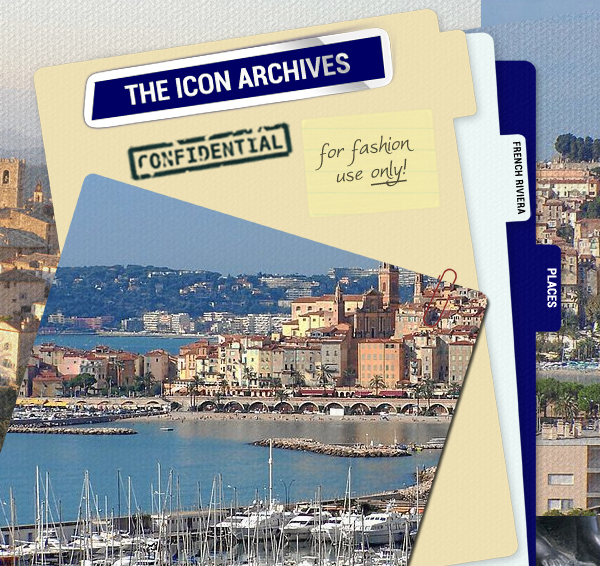 The summer is all about where to choose to spend it, be it a roof deck bar, your BFF's front porch, or, for the more glamorous among us, an international destination (not excluding the Sean – Puffy Daddy/P Diddy – Combs White Party).
The summertime is and always will be synonymous with a fabulous spot. And while our springs are reserved for Paris, nothing holds a candle to a sunny, summery jaunt to the Mediterranean coast of France, a.ka. the French Riviera.
How can a place be an icon?
The Riviera is not just The Riviera, it's a lifestyle, a feeling, a visual touchstone, a fashion plate.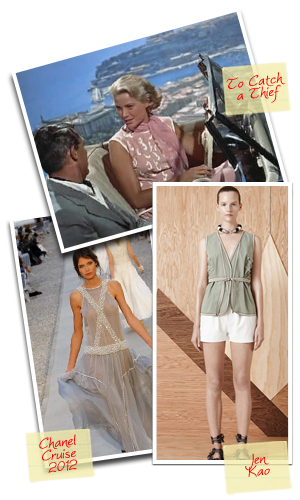 Fueled by aristocrats and royalty (a fave of Queen Victoria and King Edward VII), this classic resort area began its journey to icon status in the mid-19th century.
Turn of the century Fauve painters splashed its hills in color and Somerset Maugham held his legendarily booze-fueled literary salon at the grand Villa Mauresque on Cap Ferrat.
By the time Hitchcock fell to its charms with his 1954 love letter to the Riviera, "To Catch A Thief," the French Riviera had become an international iconic cannonball.
When the likes of Brigitte Bardot and Jane Birkin swanned around these waters, the real key to Riviera style began to take shape. And, trust, this is not the place for Vegas tourists.
The Riviera gives new meaning to understated chic, breezy whites, cool linens, and tones that echo the warm colors of St. Tropez facades in the late sunlight. Think effortless elegance and a youthful glamour that screams, "I don't care if I'm not wearing makeup. I've got a killer tan and Serge Gainsbourg on my arm."
The washed out blues and softly draped sea foam green's of Jen Kao's 2013 Resort collection are right at home on the Riviera. French design houses like APC and Tara Jarmon practically design their summer line ready to be packed and shipped off in the Riviera direction. And when Karl Lagerfeld presented Chanel's 2011/12 Croisiere Collection on Cap d'Antibes, there was no iceberg or over the top presentation. Just bronzed models in simple sandals. Perfect for the effortlessly stylish and forever iconic Côte d'Azur.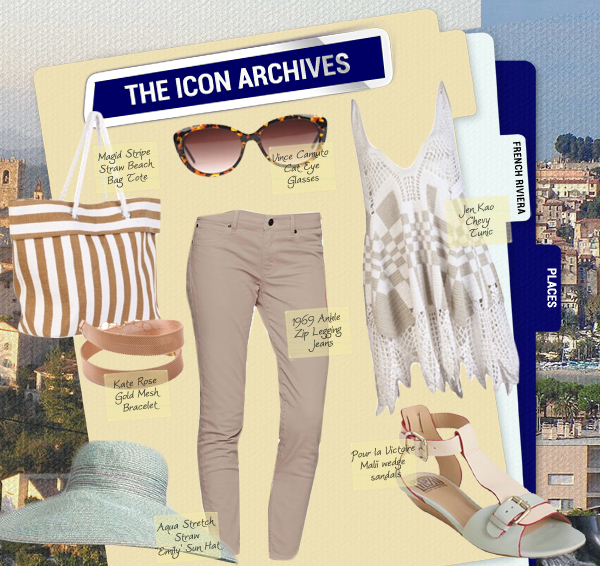 Get the Look
Magid Stripe Straw Beach Bag Tote
Aqua Stretch Straw And Enamel Stud Detail 'Emily' Sun Hat
Pour la Victoire aqua and nude leather 'Mali' wedge sandals
Tags:
Brigitte Bardot
,
Jane Birkin
,
Jen Kao
,
Karl Lagerfeld
,
Somerset Maugham
,
The Icon Archives
,
To Catch A Thief