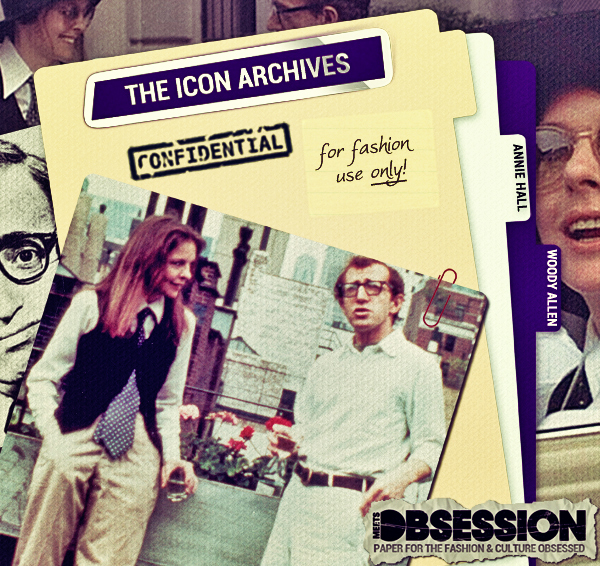 By the time he was 20, Woody Allen was earning $1500 a week as a writer for nighttime TV – in 1955.
By the time he was 30, he wrote his first Broadway play, "Don't Drink the Water," which ran for 598 performances.
Over the course of his career, he has written and directed more than 40 films. Comedy Central gave him the fourth place slot in their list of the 100 greatest stand-up comics of all time.
But, for us, he did more than that. He gave us his witty, bright, passionate and slightly awkward leading lady in role after role on the silver screen.
All of those traits reflect Allen himself, and the lines between were blurred by the Bronx-born Allen in the film "Annie Hall," which enshrined the androgynous, neurotic character in history (an intentionally cultivated persona on Allen's part).
With the release of "Annie Hall" in 1977, Allen was hailed as ushering in a new era of film and revolutionizing the romantic comedy category. The film won four Academy Awards: Best Picture, Best Actress for a Leading Role, Best Original Screenplay and Best Director. And when the leading sensation Diane Keaton brought her signature personal style, menswear-style high-waisted, wide leg trousers, ties and vests, to the screen, it immediately became a nation-wide smash.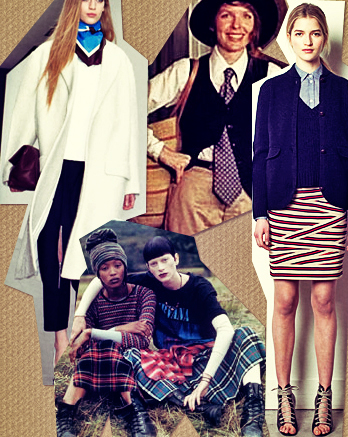 Then came "Interiors" and "Manhattan," and over time, "Stardust Memories," "The Purple Rose of Cairo," "Radio Days," "Manhattan Murder Mystery," "Bullets Over Broadway," "Mighty Aphrodite," "Sweet and Lowdown," "Match Point," "Vicky Christina Barcelona," and now, his most successful film at the box office to date, "Midnight in Paris" and many more films in between.
It goes without saying that Allen's love life has not lived up to the charm, wit or groundbreaking spirit of his films. We're guessing his 37 years in psychoanalysis may have some of the answers. …but we digress…
When Marc Jacobs released his seminal grunge-inspired line for Perry Ellis in Spring 1993, his neutered approach to women's fashion, including loose fitting men's-cut flannel and military-style black boots, owed a moment of gratitude to Diane Keaton's masculine as feminine approach back in 1977's Annie Hall (down to her middle part with messy long hair). Brittany Spears flirtation with a gender-bending tuxedo at the 2000 MTV VMAs sees its roots in vaudeville, but also draws from the Keaton idea of appropriating the masculine form to steer a new take on sexuality.
More recently, designers like Phoebe Philo at Celine have returned to the long, sleek lines of menswear that were so seminal in Annie Hall. The power of Allen's vision comes from its opposition role: at a time when the prevailing look was love child hippy chic or Studio 54 glam, his girl provided a no nonsense visual counterpoint.
Perhaps it's time for a redux version?
After all, with the NY Times trumpeting a new era in Gypsy chic, Woody's brainy, edgy masculine/feminine heroine offers a brilliant and eminently practical flip side.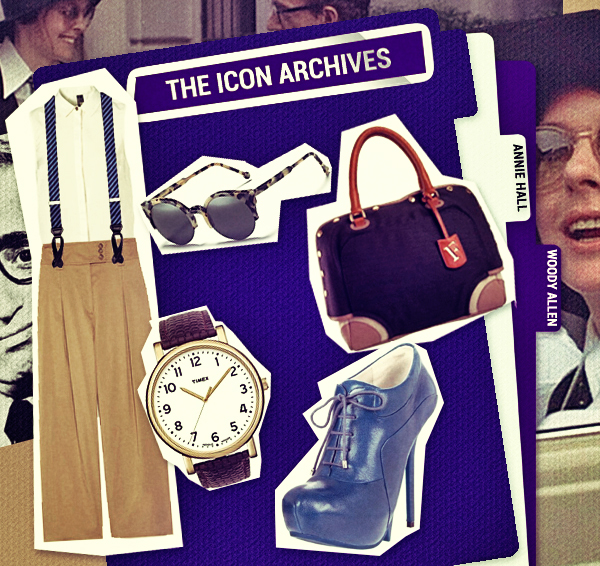 Topshop Premium Mix Chiffon Shirt
RED Valentino Cropped stretch-cotton pants
Camilla Skovgaard London Women's Cr12004.2 Bootie
Furla Canvas Royal Medium Satchel
Super Lucia Rounded Spectacles
---

Pleatherette is a DC-based fashion and style-focused consulting firm. We partner with creative entrepreneurs to pursue unique projects that twist traditional and established concepts about the role of fashion in our everyday lives.
All author posts