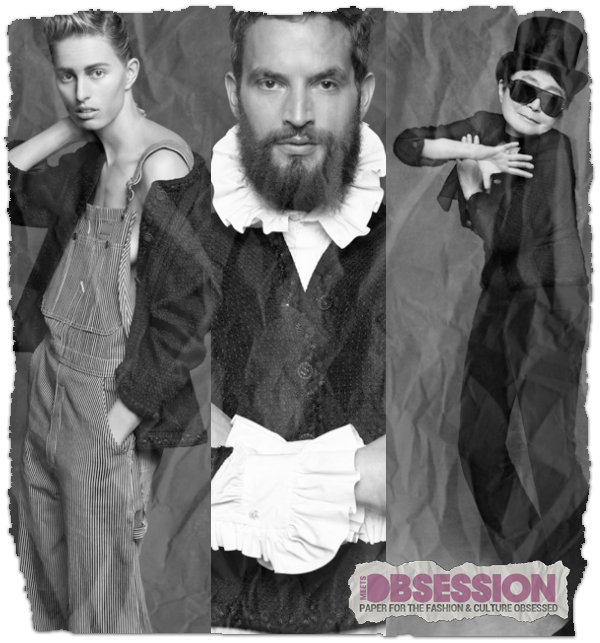 Photos from "The Little Black Jacket: Chanel's classic revisited by Karl Lagerfeld and Carine Roitfeld"
[divider]
[dropcap]C[/dropcap]hanel will be forever known for its classic "little black pieces" that have been adorning the closets of women around the world.
That immortalization is captured by Karl Lagerfeld in his upcoming new book titled, "The Little Black Jacket: Chanel's classic revisited by Karl Lagerfeld and Carine Roitfeld." In honor of the release, an exhibit of the same name will run in Tokyo before its launch.
The exhibition, like the book, is a series of black and white photographs that feature iconic faces in fashion such as, Anna Wintour (who is photographed from the back), Jane Birkin, Sofia Coppola, Kirsten Dunst, Yoko Ono, Elizabeth Olsen, Lauren Hutton, Uma Thurman and Waris Ahluwalia—all styled by Roitfeld and photographed by Lagerfeld, wearing the same piece, but in their own unique way.
The photos capture the essence of what Chanel's sharp, feminine staple pieces are known for:  adaptability, versatility and most of all, their un-real ability to pull any outfit together.
In true Lagerfeldian fashion, everything must be celebrated in style and with an entourage. In addition to the exhibit, Karl and the gang traveled to the Japanese capital for a three-day celebration that included a party in a backstreet off Omotesando and a dinner at the Park Hyatt.
His circle of friends included Sarah Jessica Parker, Alice Dellal, Vanessa Paradis and, of course, his right-wing-woman for the book, former Vogue Paris Editor-in-Chief Carine Roitfeld.
The most exciting aspect of the whole shebang is the "e-exhibit." While some of us may not be fortunate enough to attend the parties and exhibit, we can view the 113 portraits online.
The website thelittleblackjacket.chanel.com is simple in terms of layout, as it is pretty minimal, but navigating and finding all the portraits is not.
So while you're sifting through the portraits online, the online exhibit will run from March 24 to April 15.
The exhibit will open in New York followed by a debut in seven other cities.
Tim Blanks from Style.com is right—it does indeed appear to be year of the little black jacket.
The book releases later this year.