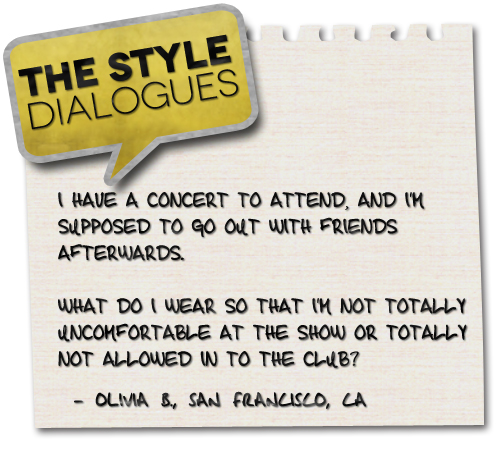 Ah, the old concert footwear conundrum.
I have seen a few girls bravely attempt to wear heels at a show, and I have seen many of them knocked down or tripped up or limping around later.
Luckily, girls usually have a bit of nightclub leeway, so unless the places you plan to party at are super-fancy, you can get away with a pair of bright skinny jeans and a non-casual black top (think lacy details or low back), an outfit that should also suit you fine at the show.
Check if the concert venue has a coat check–if they do, stash your heels there and opt for flats if it's a low-key show and closed toe boots if it might get rowdy.
Intact toes are well worth toting around an extra pair of shoes all night.
Get the look!
Forever 21 Buttoned Lace Bodysuit
MOTO Pink Metallic Leigh Jeans
ELIZABETH & JAMES Shane Ankle Boot Black Suede