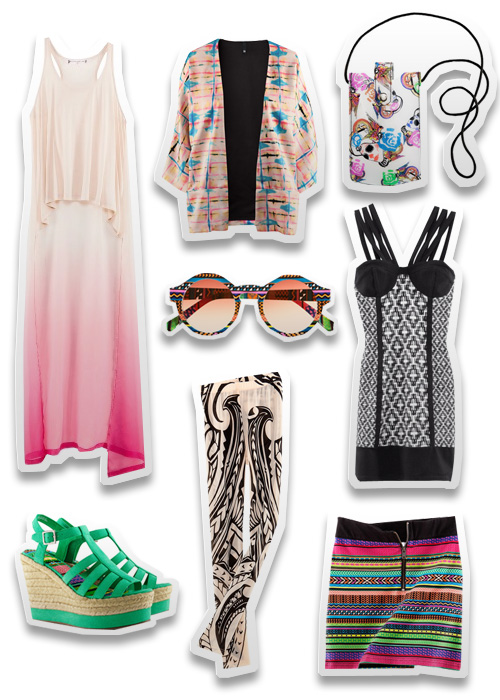 It's almost that time of the year again when H&M launches their Fashion Against Aids line—a collection of separates and accessories that are sold to help raise funds for international youth HIV/AIDS awareness projects.
Though, this year, H&M takes a decidedly worldly approach by commissioning international artists and illustrators. The result is colorful line of ombré and brightly patterned tribal separates that pay homage to different cultures around the world by incorporating African prints as well as folkloric Inuit designs from Greenland.
This year, in addition to apparel and accessories, the line will also offer iPhone cases, festival ponchos, hammocks and plasters.
Starting April 26, the line will available in 300 H&M Divided departments as well as online.
And to prepare you for all the fabulous bohemian-friendly items that will soon be available, we're giving you a sneak peek of all of our favorite finds.
Come summer, you'll find us decked out in these darling H&M designed duds.
Which is your favorite?
---

Audrey is currently obsessed with humorous puns, Erte, Thursday nights on NBC, and scrolling through couture millinery websites..
All author posts