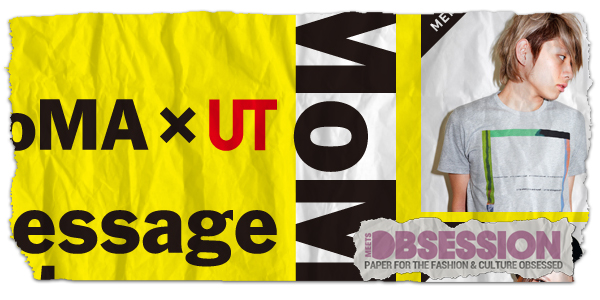 While Uniqlo might be losing a partner with Jil Sander's recent departure to head her own eponymous brand, the Japanese fast fashion line is not slowing down.
Commemorating the tenth anniversary of their UT collection, the brand has announced a new UT series incorporating unique(lo) designs by Andy Warhol, David Lynch, Lords of Liverpool and Concord Music Group.
These exclusive designs, which are part of a collaboration between MOMA and Uniqlo, feature a series of t-shirts with messages that address a diverse range of global issues.
---

Saron is a writer and student born in Ethiopia and raised in Washington, DC. She is incapable of keeping a phone for longer than a few months, exclusively wears Miss. Dior Cherie, and her guilty pleasures include any novel written by V.C. Andrews (don't judge), Essie's "Little Brown Dress", and Stoli. She is currently obsessed with the poetry of Edmund Wilson and The Arctic Monkey's latest album "AM".
All author posts