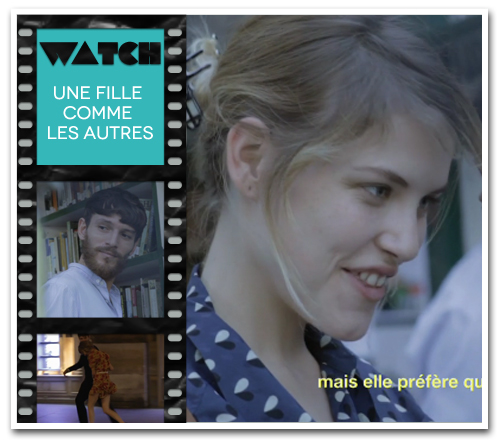 New York-based director and photographer Matthew Frost recently shot, wrote, and narrated a viral film for French fashion magazine, Jalouse.
The hilarious spoof pokes a sharp finger in the side of fashion's huge advertising trend of video lookbooks and their formulaic gimmicks which we have all come to know, expect, and love (or loathe).
In the viral video, American model Ashley Smith is portrayed as our perfectly pretty Parisian rummaging carefree through city steps from cafe to bookstore, all the while with heavy brand placement blossoming in each of her steps like lotuses from the feet of the Buddha.
In the background, Frost narrates and holds nothing back as a would-be advertising exec articulating in rotating French street slang and manipulative marketing tropes how the film will successfully appeal to men, women, hipsters alike, while ably featuring the clothes.
"Une Fille Comme Les Autres" is Jalouse's first film, and its comedic take certainly separates its debut from the more earnest and tedious ranks of lifestyle porn.
Recall Cotton's adverts featuring Kate Bosworth and Zooey Deschanel in full-tilt Anthropologie-style gear and the shabby chic bedrooms to match? Nope, neither do I. It was all a little too fuzzy and perfumed for me.
But you shall remember Jalouse's viral video for a long time to come, just as the exec explains, we "love that shit."
---

Sinta Jimenez is currently obsessed with Opening Ceremony collaborations, Band of Outsiders, warabi mochi from Temari Cafe, meteor showers, and finding a Jeff Buckley soul with a Jason Segel sense of humor.
All author posts