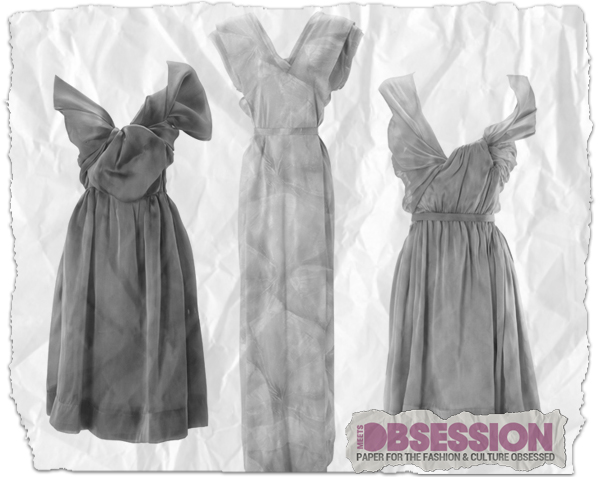 The Queen of England's upcoming Jubilee will celebrate her 60-year reign, and even though there is a lot of British cultural history behind the celebration, it will probably forever be remembered for 1977 when punk shot out and ruled the world for a short, yet turbulent time with the controversial release of the Sex Pistols'  "God Save the Queen," released during the Queen's Silver Jubilee.
With the relationship between punk rock and the Queen of England, it was only natural for punk designer Vivienne Westwood, former girlfriend to then Sex Pistols Manager Malcolm McLaren, to create a Red Carpet Capsule collection for this year's Jubilee, inspired by actual gowns worn by the Queen herself.
| | |
| --- | --- |
| | |
| Sex Pistol's 1977 "God Save the Queen"[divider] | |
I think we can all agree that punk (and Morrissey) and the Queen have had a  rocky past, but in  fashion, inspiration from punk rock  during the 1970s, can be seen in almost every collection produced today.
Before punk influenced high fashion with Louis Vuitton's Stephen Sprouse leather bags, it was busy becoming a rock stars' uniform at Westwood and McClaren's 430 King's Road clothing store "SEX," a place where musicians, like Sid Vicious from the Sex Pistols, were known to hang out at before they became famous.
Westwood has a history that runs way deep with English punk roots, and her design aesthetic captures the heart and soul of English Fashion.
Her latest Red Carpet Capsule collection is a softer version of Westwood's usual designs—the light greys, corals, aquas and powder pinks are in silk satins, taffeta, organza crepe de chine and double georgettes.
The cocktail dresses and gown designs are Grecian inspired, but with a little touch of chaos—the wrapping and draping is un-systematic. It's literally a collection fit for punk rock royalty.
And what's a royal collection without the crown jewels?
The crown jewel inspired earrings designed by Westwood are chunky and ruby encrusted—probably the jewels you dreamed about when you played princesses and unicorns as a child. There's definitely a theatrical quality to them.

Even after 35 years, punk still and will always run strong, but do you think a punk rooted brand's collection inspired by the Queen is one of the biggest ironies?
Considering the Sex Pistol's iconic (and anarchic) "God Save the Queen" single, we think so.
But hey, punk was all about breaking (and rewriting) the rules, so this collection can be seen as just that.
The Vivienne Westwood Red Carpet Capsule collection will be available in Vivienne Westwood stores at the end of May.