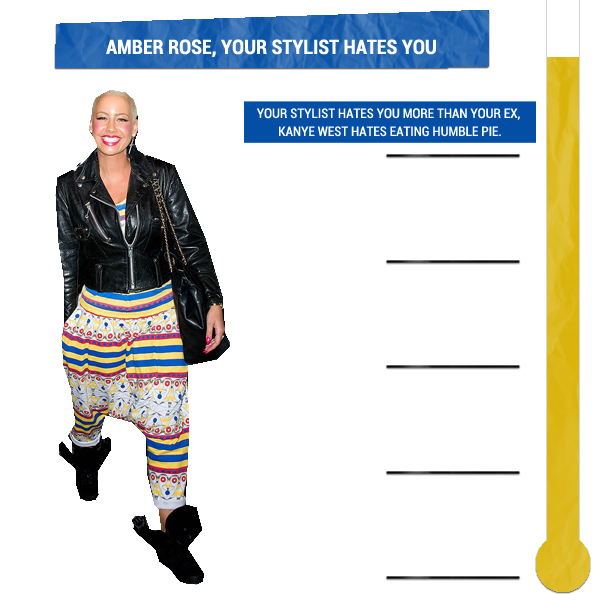 Dear Amber,
MC Hammer romper and monkeys giving thumbs up on your feet?
I think you should wipe that smile off your face, go home and try again. That leather jacket can't cover the tragedy that lies beneath.
MO's Verdict: Amber, your stylist hates you more than your ex, Kanye West hates eating humble pie.
Tags:
Amber Rose
,
Your Stylist Hates You