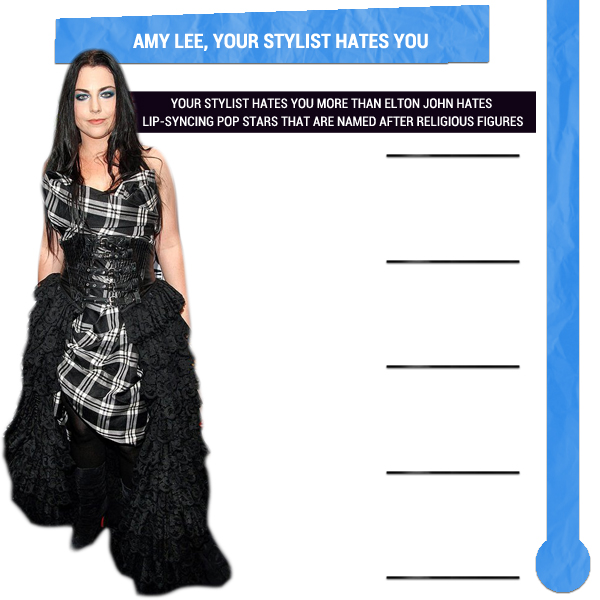 Dear Amy Lee,
Currently, the work of Evanescence is irrelevant, and you are not often on our radar, so  the fact that we're writing about you must show you just how horrifying this outfit is.
Plaid, lace, leather and suede, Oh my!
Somewhere in the world, a grandmother is searching for her missing tablecloth and lace curtains.
Amy, sometime less is just so much more.
For the love of goth, next time, keep the tablecloth and curtains at home.
MO's Verdict: Your stylist hates your more than Elton John hates lip-syncing pop stars that are named after religious figures
[divider]
Photo: Paul Archuleta/FilmMagic
---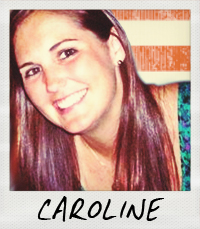 Caroline Cullen is currently obsessed with Dirty Shirleys, Pauly D's pecks, and Gordon Ramsay's Kitchen Nightmares on BBC.
All author posts