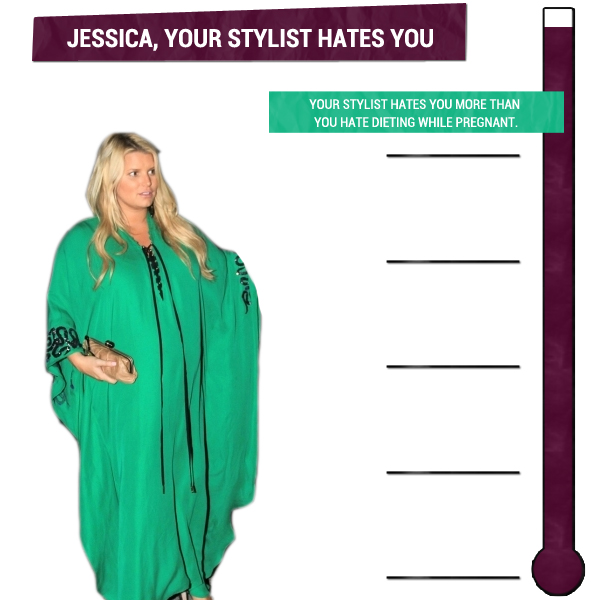 Dear Jessica,
Oh dear. This green Mumu is one step up from wearing a Snuggie, and one step away from being a plastic poncho that you buy for those unexpected rain showers.
We know you're pregnant, but you still have to put on clothes.
MO's Verdict: Jessica, your stylist hates you more than you hate dieting while pregnant.

Tags:
Jessica Simpson
,
Your Stylist Hates You