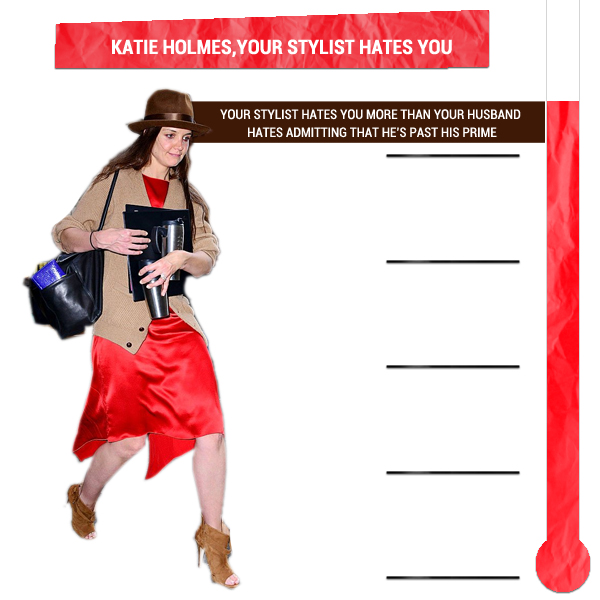 Dear Katie,
Sometimes it can be difficult to get dressed in the morning when you're trapped in a loveless marriage, but we're certain that Suri wouldn't approve of this shabby evening gown-fedora look.
Your outfit looks like a hardcore walk of shame, Katie. Did you just grab the dude's ratty sweater and rat pack chapeau on the way out?
Maybe now that you're out, you could go get a pedicure.
MO's Verdict: Katie, your stylist hates you more than your husband hates admitting that he's past his prime.
Tags:
Katie Holmes
,
Tom Cruise
,
Your Stylist Hates You