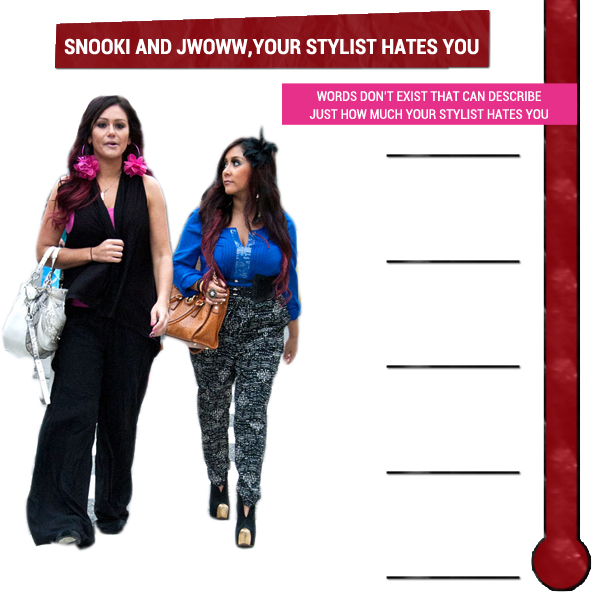 Dear Snooki and JWoww,
Wearing fake craft-store flowers as earrings is not a good look, especially paired with bottoms you took off of a punky 7th grader. Snooks, it looks like you might represent the Lollipop Guild. No pants up to the nipples, please.
MO's Verdict:  Snooks and JWoww, words don't exist that can describe just how much your stylist hates you.
Photo Credit: FameFlynet
Tags:
JWOWW
,
Snooki
,
Your Stylist Hates You