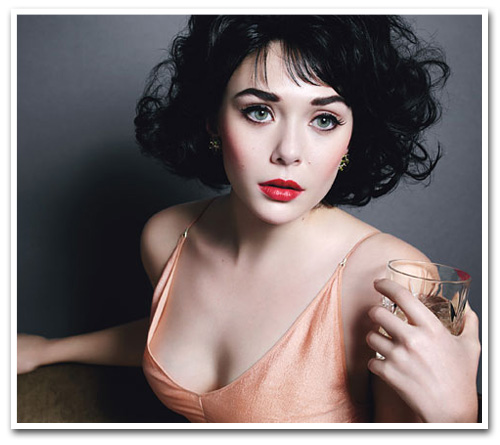 Elizabeth Olsen photographed by Mario Sorrenti  for W Magazine
Hot off of the heels of the New York Times "cinematic villainy" short films series, which featured actors who were chosen by the publication as the best performances of 2011, W Magazine brings their own version of a best performance series, in photography form.
Described by the magazine as "uncensored and unzipped," the Mario Sorrenti-photographed series capture Rooney Mara, Will Ferrell, Kirsten Dunst, George Clooney, Tilda Swinton, Melissa McCarthy, Brad Pitt, Charlize Theron and 12 other actors in dramatic, beautiful photos.
Accompanying the photographs are Q&A interviews in which Lynn Hirschberg asks the actors several questions about their best performance roles. Definitely a must-read.
To view the entire series, click here.