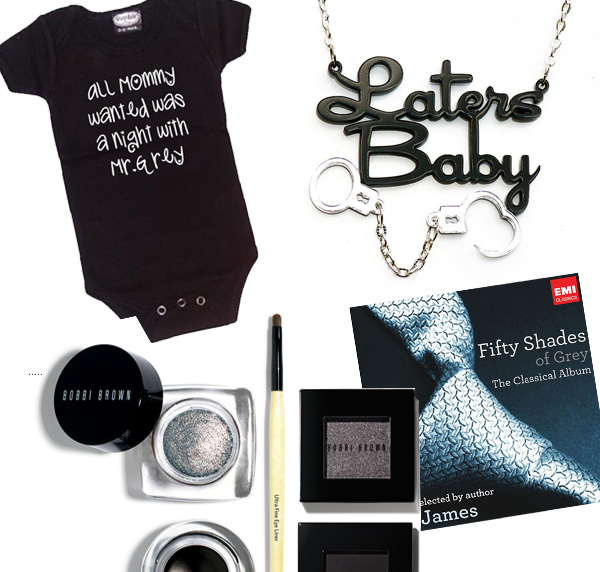 You know the drill.  A movie is announced, and leading up to its release, the movie gets its own nail polish, clothing collection and jewelry line.
And by the time the movie actually releases, you're already a bit weary.
Such is the case with the book-not–yet-turned-movie, "Fifty Shades of Grey."
Dubbed as porn for the bored housewife, the E L James penned book follows 22-year-old Anastasia Steele and her BDSM relationship with business magnate, Christian Grey.
Although the anticipated film has not yet hired a screenwriter or a director—or a single cast member—already, we've seen a "Fifty Shades of Grey" album, a menswear collection which released 50 versions of shaded grey suits, a hotel package, and a slew of Etsy-ers making everything from baby onsies to jewelry.
The latest to jump on the gimmick bandwagon is Bobbi Brown, with a new "Brown-on-Grey" makeup line inspired the book.
Bobbi Brown's latest "come-hither" collection features four eye shadows, a long-wear cream shadow and a long-wear gel eyeliner. All items and can be purchased here.
I don't know about you, but I am already 50 shades of bored.