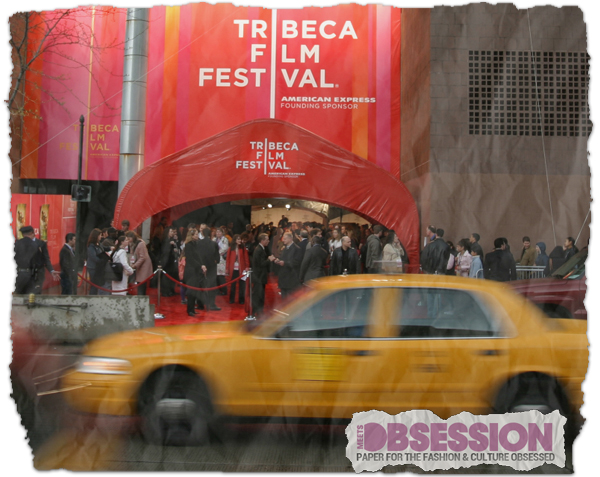 Photo Courtesy of Tribeca Film Festival[divider]
Tribeca is an interesting festival. It boasts a plethora of high-profile star attendance (this year's jury for competition films includes Rosario Dawson, Patricia Clarkson, Hugh Dancy, Dakota Fanning, Whoopie Goldberg, Olivia Wilde, Brett Ratner, and Susan Sarandon, among others. Robert De Niro and Judd Apatow are also in attendance for panels and discussions), but it's not quite the glitz and glamour of Sundance, Cannes, or the like.
Historically, the Tribeca Film Festival forgoes the high-profile film premiers (except this year, in which "The Avengers" is closing out the fest for some reason) in favor of foreign and domestic indie and arthouse films.
Though, in recent years, Tribeca seems to be following closely in formula to Sundance, Cannes, and other high profile festivals, although it's still a haven for unknown and smaller films to be introduced to a wide audience, and in most cases, picked up for distribution.
All this week, Meets Obsession is attending the 2012 Tribeca Film Festival, in all its glitz and glam (or lack thereof), reporting on the latest and greatest new films. Check back all week for updates, reviews, and of course, celebrity sightings.
Celeb Sightings: None. However, I did attend the bar in the West Village that Greta Gerwig recommended to me in our recent interview.
On to the reviews: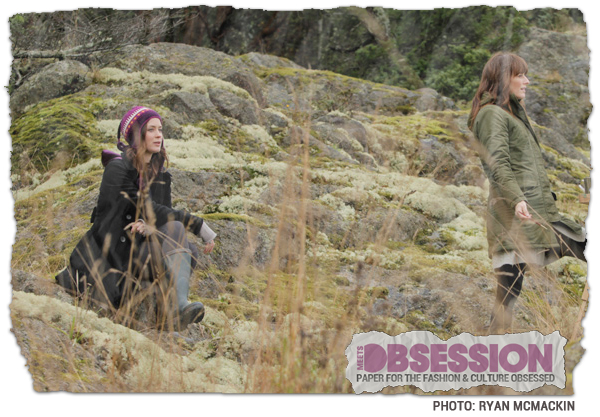 Your Sister's Sister

Like her excellent previous effort, "Humpday," Lynn Shelton's "Your Sister's Sister" is fascinated with nuanced performances are so subtle,  it's as if the whole film is unscripted. It's well-known that Shelton favors improvisation from her actors, but where most films that celebrate improvisation come off as awkward and digressive, with characters going off in pointless conversational tangents, Shelton's films are authentic and masterfully poignant.
Such is the case with "Your Sister's Sister," which finds Mark Duplass (re-teaming with Shelton after "Humpday") as Jack, a disheveled and broken slacker whose life is left empty a year after his older brother dies. At the behest of his best friend Iris (Emily Blunt), Jack retreats for a solitary sabbatical at Iris' family lake house, only to find it to be already in use by Iris's older sister, Hannah (Rosemarie DeWitt).
Employing a distinct mumblecore aesthetic, "Your Sister's Sister" is an excellent portrait of domestic and sibling turmoil offering keen, naturalistic performances by Dupass, Blunt, and DeWitt working off a sharp, funny and wholly rich script by Shelton. Though the film has already been picked up by IFC Films, and is slated for a mid-June release, I'm curious as to how well it will perform. Like Duplass' most recent directorial effort, "Jeff, Who Lives at Home," I suspect this film will make a modest run in arthouse theaters across the nation, though it certainly deserves more.
Overall Grade: B+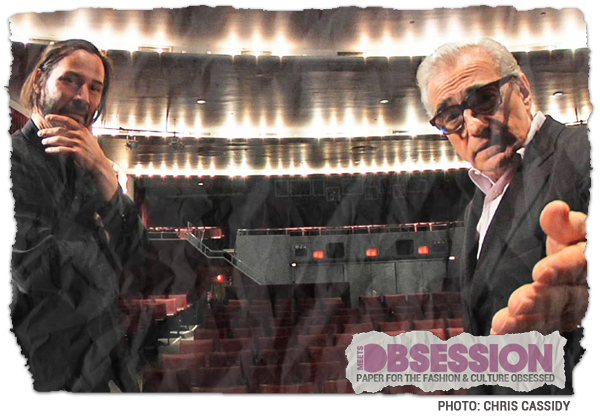 Side by Side
Late last year, Panavision, the leading company in motion picture camera production, announced it was ceasing production of motion picture film cameras and focusing entirely on perfecting digital cameras for shooting motion pictures. Following its lead, other companies also ceased production on film cameras for motion pictures to focus entirely on digital production.
Narrated and produced by Keanu Reeves, this enlightening, albeit completely dry, documentary explores the major makeovers underway in the film industry through candid and in-depth interviews with some of the industry's top players, including Martin Scorcese, James Cameron, David Lynch, Christopher Nolan, Robert Rodriguez, Lena Dunham, Andy & Lana Wachowski, and more.
I went into this film with high hopes, looking forward to a sort of forlorn, yet inspired tribute to the death of celluloid and a celebration of the art of film, both past, present and future.
Instead, I found this film to be excruciatingly bland and scholastic, as if it were created for film school intro classes. Still, it's no doubt entertaining as to the science of filmmaking and listening to individual director's thoughts and opinions on the digital vs. celluloid debate (spoiler alert: Cameron is adamantly pro-digital, Nolan is adamantly not), and discussing directorial and lighting techniques. I'd be interested to see how it plays if it gets picked up for distribution, which it most likely will.
Overall Grade: C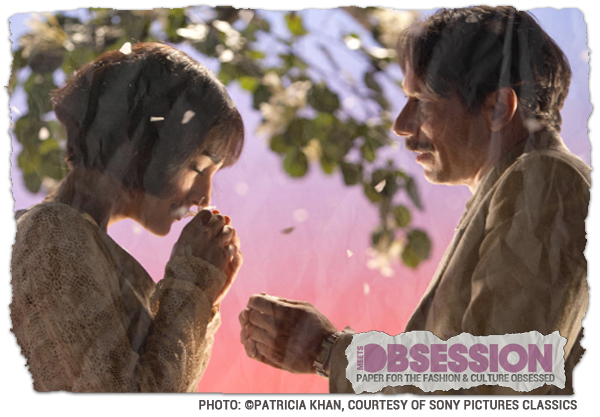 Chicken with Plums
From Marjane Satrapi and Vincent Paronnaud, the directors behind 2007's Oscar-nominated animated feature "Persopolis," comes this whimsical, charming and altogether heartbreaking live action feature about lost love.
Nasser Ali (Mathieu Amalric, "The Diving Bell and the Butterfly") stars as a down-and-out musician in 1950's Tehran, who decides he wants to die after his most prized and precious possession—a beautiful, old violin—is destroyed beyond repair.
Despite objections from his loving wife and two kids, Nasser Ali's heart is broken, but as the film progresses, we learn that the underlying cause of Nasser Ali's suffering is linked to a long, lost lover, who left him at the behest of her father's wishes many years ago.
Though "Chicken with Plums" begins as a quirky, inventive comedy/drama, much in the style of Jean-Pierre Jeunet, it quickly loses steam and becomes a quite depressing melodrama. I wouldn't have been so off put by the film's abrupt change of pace, had it come earlier, but it takes almost half the film until the main narrative story arc is established.
While Sony Pictures Classic has already picked up this film for distribution, it has the potential to succeed in the arthouse circuit, given some polishing.
Overall Grade: B
---

Matt is currently obsessed with Rap Snacks, post-hardcore, pizza parties, and Carl Sagan's Cosmos.
All author posts