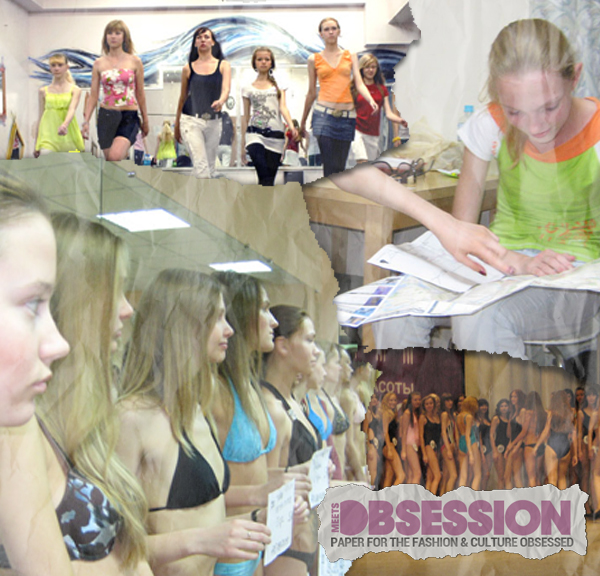 For as long as there has been fashion, there have been models. From Vogue Italia to your local JC Penny catalogue, it is impossible not to be inundated by these tall, waif beauties, flashing their million dollar smiles, giving you long wistful looks through doe eyes as if they've experienced it all.
It's hard to imagine that these stunners are not the women that their scantily clad frames and made up faces portray them to be, but actually young 13-year-old girls.
The new documentary, "Girl Models," which recently debuted at SXSW, explores the darker side of an industry obsessed with image and, most importantly, youth.
Ashley Sabin and David Redmon shot the documentary, which follows a scout in searching in the Japanese market for new models, specifically young Nadya Vall.
At only 13 years old, the Siberian girl from a struggling family is thrown into a world she is completely unprepared for.
While Vall easily fits the qualifications of a high fashion model – tall, fit, and photogenic, Sabin asked  in an interview with the Austin Chronicle, "At 13, 14, 15, how much can [these girls] really understand about the dreams versus the reality?"
Vall's heartbreaking story starts with signing a contract with no guidance, based on a spoken promise of $8,000 dollars and future filled with fashion and fortune.
Soon she is shipped out to Japan, where she knows neither Japanese nor English and forced down a path that most adults would not be able to stomach.
While Nadya's story is truly poignant, she is only one of the many.
Despite urgings from the CFDA toward fashion houses to show more discretion in the age and maturity of their models, designers continue to crave younger, fresher faces.
There continues to be little to no regulation on the negative, exploitative implications that industry standards place on these young girls.
Perhaps Nadya's story will not only continue to raise the question ofm"how young is too young?" but force industry regulations that will put the well-being of the child ahead of the unrelenting need to capitalize on the naive.
You can catch the "Girl Models" at the Full Frame Documentary Film Festival in North Carolina on April 12-15 or watch it on Netflix, here.
---

Saron is a writer and student born in Ethiopia and raised in Washington, DC. She is incapable of keeping a phone for longer than a few months, exclusively wears Miss. Dior Cherie, and her guilty pleasures include any novel written by V.C. Andrews (don't judge), Essie's "Little Brown Dress", and Stoli. She is currently obsessed with the poetry of Edmund Wilson and The Arctic Monkey's latest album "AM".
All author posts