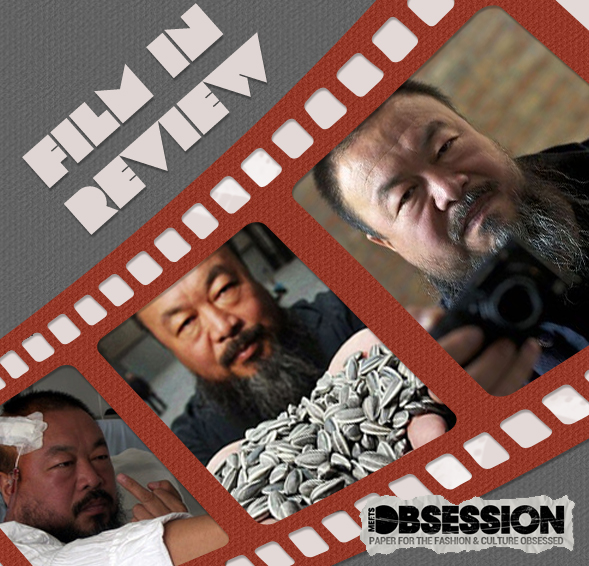 When renowned artist and political activist Ai Weiwei went missing in April of 2011, it caused quite the international raucous.
A famed and noted dissident of the Chinese government, Weiwei has made a career out of being a thorn in the side of his nation's Communist overlords.
But though his international fame and reverence had protected him from his government's invasive and sketchy laws against public denouncement in the past, it suddenly became obvious that not even his celebrity, cult-like following could protect him forever.
When it was first reported that no one — not even his family — had heard from him, there was no doubt in anyone's mind that the government was somehow behind his disappearance. But why was his disappearance so startling to the world? And why would his own government be so afraid of his outspoken opposition of the Chinese political system?
Director Alison Klayman's intriguing and insightful new film "Ai Weiwei: Never Sorry" explores just that, and offers a well-rounded and intimate portrait of the hugely influential and somewhat enigmatic artist.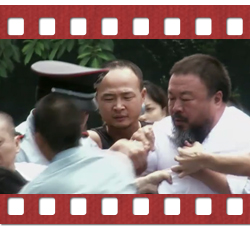 The film serves as a primer of sorts to Weiwei's artistic and socio-political legacy and background, and how Weiwei uses technology as a weapon — his blog and most prominently, Twitter — but on a much grander scale.  Klayman's doc can be read as a testament to the power of art.
Perhaps Weiwei's grandest artistic achievement and, consequently, his biggest mea culpa was designing Beijing's famed "Bird's Nest" stadium, constructed for the 2008 Summer Olympics. Though a monumental piece of architecture, it was only after its construction that Weiwei became aware of the Chinese government's actions to displace its lower class citizens from the vicinity of the stadium, and thus distanced himself from the project altogether. It's a struggle that kicks off Klayman's films and ultimately defines Weiwei's career, which brilliantly blends art and activism.
The film follows Weiwei and his seemingly vast band of assistants and collaborators as he works on grandiose project after grandiose project, all the while doing everything he can to speak out against the latest misstep his government makes.
But the true power of his art — as the film explores — are his pieces that act as both activism and art. Most notably, his piece to commemorate the 5,000 odd students who perished in 2008's devastating earthquake in Sichuan (a truly horrible natural disaster that claimed the lives of an estimated 68,000 people). Many young students lost their lives as a result of shoddy "tofu" construction methods of school buildings, and rather than owning up to the fault of ill-financed school buildings, the government decided to keep the number disclosed so as not to look bad. Of course, this outraged many, and Weiwei took to the streets, dedicating the next year to tracking down the names of the perished students in a massive (and heartbreaking) piece. It's both a fitting memorial and brazen denouncement against China's government — and one that should have sent him to prison.
Combined with footage from Weiwei's own documentary filmmaking team (Weiwei has produced something like 15 documentaries in two years that he released for free online), Klayman's film works best at always having the camera on at opportune times.
When police detain and assault Weiwei the night before he's scheduled to testify in a political hearing, we see the first hand footage of his assault, which eventually turns into an ongoing — albeit unsuccessful — lawsuit against the Chinese authorities.
But Klayman's film isn't without its flaws — at 91-minutes the film feels somewhat incomplete. The story of Weiwei's 81-day detainment for supposed "tax evasion" and the mass worldwide protests it sparked is somewhat glossed over, and even details into Weiwei's private life are never fully explained (he had a son with another woman, that his wife may or may not have been O.K. with, it's all a little sketchy).
But the film shines in its portrayal of such an influential artist, his ongoing struggle against his government, and his mass of adoring fans that will stand by his side no matter what it may cost them.
If you only take away one thing from Klayman's powerful documentary, it's this: never underestimate the power of one's art, or the number of Twitter followers.
Overall Grade: B+
[divider]

"Ai Weiwei: Never Sorry" opens today in select theaters. Click here for theaters and showtimes.
---

Matt is currently obsessed with Rap Snacks, post-hardcore, pizza parties, and Carl Sagan's Cosmos.
All author posts