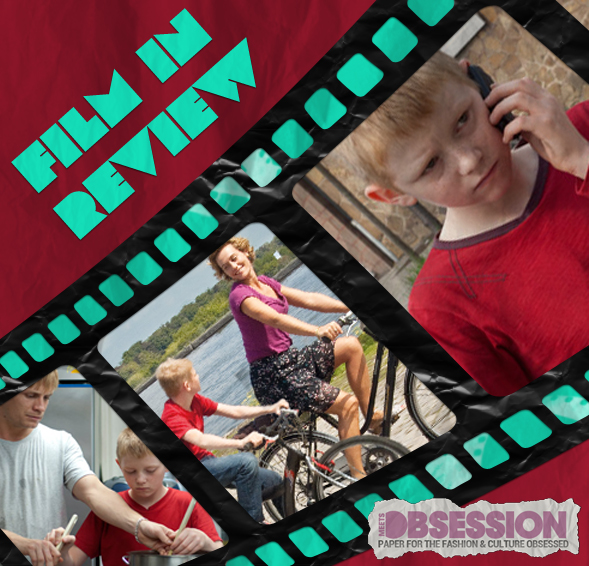 [divider]
Thomas Doret and Cécile De France star in  "The Kid with a Bike." Photo credit: Christine Plenus
[divider]
There's something beautiful about the unrefined trust and truth in the eyes of a child, unscathed by the harshness or dishonesty of the world. Then something changes. You lie, you get hurt, you hurt others—you grow up. The newest Jean–Pierre and LucDardenne film, "The Kid with a Bike" documents this change, or rather, this ascent into adulthood.
Premiering at the 2011 Cannes Film Festival, the film won the Grand Prix award, the festival's second-highest recognition. "The Kid with a Bike" also won awards at the 2011 Toronto International Film Festival, the Chicago International Film Festival, as well as the New York Film Festival.
"The Kid with a Bike" ("Le Gamin au vélo"), jumps off of the screen as a naïvely dramatic coming-of-age story with a bit of childhood angst.
The French film, subtitled in English, follows the young Cyril, (played by newcomer Thomas Doret), as he attempts to cope with the trials of abandonment, loss, and simply growing up.
11-year old Cyril is the son to a cruel father (Jérémie Renier) who defies Cyril's expectations by placing him in a foster home and completely cutting him out of his life without any sort of reason or resolution.
To make matters worse, Cyril wholeheartedly ignores his father's continuous acts of oblivion, selfishness, and betrayal as he still contains some sort of childish hope.  Though, when his hope ultimately dissipates, Cyril falls into complete and utter rebellion against himself and all those around him.
Throughout the film, Cyril circulates around Seraing (Belgium in Province of Liege) on his beloved bike—spiraling in and out of innocence as he meets a number of individuals along the way, who help define his adolescence and form his developing character.
On his journey, Cyril befriends Samantha (Cécile De France), a local hairdresser who acts as his compassionate caretaker despite his sometimes anguished, violentand unruly behavior.
Ultimately though, Cyril chooses love over loss as he asks to live full-time with Samantha.
Although simple in nature, "The Kid with a Bike" exudes a profound amount of heartfelt passion and humane authenticity that makes this film moving.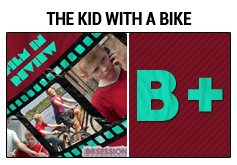 The film is very powerful, showing wholly unscripted emotions displayed in response to real situations.
There's no fluff, no overzealous or Hollywood-like exaggerations—the film is raw yet truthful in its nature and its core.
[divider]
The Kid With a Bike opens today in select theaters, click here  for theaters and showtimes.