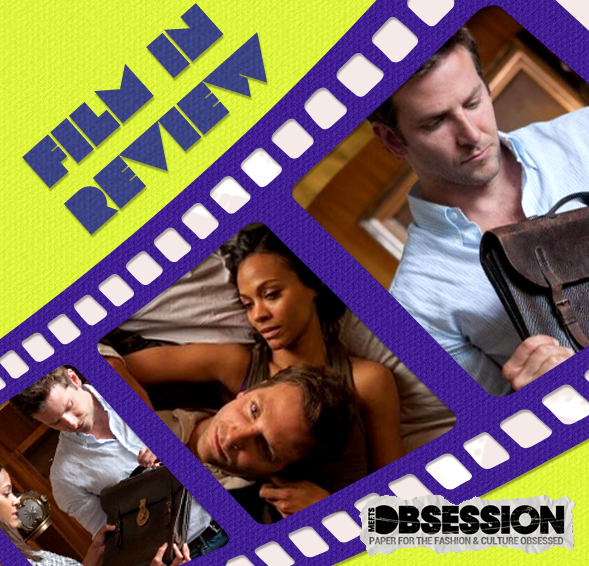 "The Words" is the worst kind of ridiculous movie.
It's the kind that's a convoluted, asinine mess, mercilessly begging to be taken seriously. From the incredibly flawed storyline, to the ominous tone, the film asks to be looked at as a captivating thriller despite not having the intellect to sell itself.
In the film, Bradley Cooper plays Hollywood's version of a struggling author who can't quite break through to write the next great American novel. That is until he happens upon an unpublished story, conveniently lying around while he's on a trip to Paris. Cooper takes this story, calls it his own, and becomes famous (shocker). Though trouble arises when he eventually runs into the man (played by Jeremy Irons) who really wrote the unbelievable tale he pawned off as his own.
Chaotic, shallow, and ridiculous thrills ensue, but I don't want to give away too much because some you might actually want to pay for this.
However, all is not completely lost in "The Words"; the one saving grace is Zoe Saldana. No, she doesn't really add anything to the film at all, but she gives it bonus points simply by being Zoe Saldana.
It's hard to know what exactly it was writer/directors Brian Klugman and Lee Sternthal had in mind when they came up with this.
Between its outright campiness (and not the fun kind) and lazily strung together plot twists, it almost seems like even they didn't take this thing seriously.
Certainly they would've been better off stumbling across a brilliant manuscript in Paris themselves, then maybe we could've had a better movie.
Overall Grade: D+
"The Words" opens in theaters today, click here for theaters and showtimes.
Tags:
Bradley Cooper
,
Brian Klugman
,
Film In Review
,
Lee Sternthal
,
Zoe Saldana