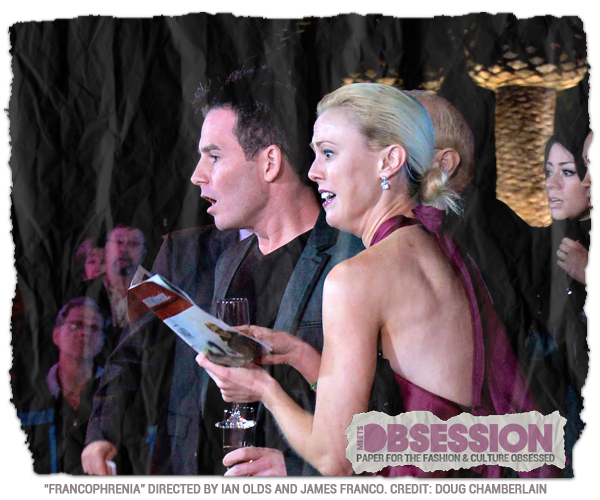 Celeb Sightings:
"Mad Men's" Rich Sommer hanging out early in the press lounge, eating an ice cream bar before Malin Akerman, Topher Grace and Chris Messina came in to join the party. Topher appropriate greeted the trio with a double-fisted "rock and roll" gesture. Still can't let go of the 70's (show) can he?
"Tiny Furniture" and "Girls" co-star Alex Karpovsky dropped in for a photoshoot to promote his directorial effort "Rubberneck," as well as his role in festival favorite "Supporting Characters."
"Replicas" co-stars Joshua Close and Rachel Miner stopped by for a bit before going in for a photoshoot.
On to the reviews: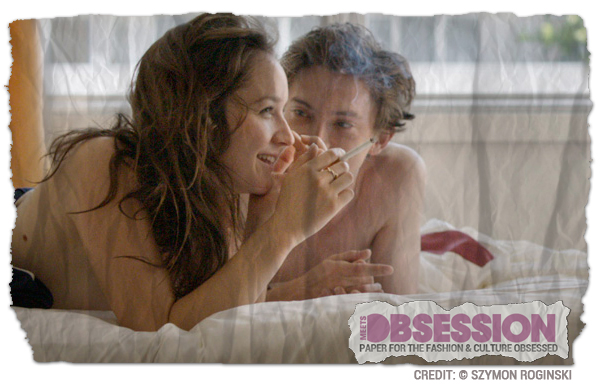 Elles
A sort of modern day take on Bertrand Bonello's excellent "House of Tolerance" with a slight hint of Michael Haneke's "The Piano Teacher," Malgoska Szumowska's "Elles" is a beautifully shot, emotional, yet structurally stymied mediation on modern day prostitution in Paris.
Starring the always-elegant Juliette Binoche, "Elles" certainly has the makings for a fantastic film, one that I was greatly looking forward to in this festival (I even passed up Chris Colfer's anticipated writing debut in "Struck by Lightning" to see it), but it ultimately suffers from an unfocused narrative structure that lags more than it fascinates.
Binoche stars as Anne, a driven journalist, wife, and mother of two who's hard at work on a new article that uncovers a rising trend of young Parisian students taking up prostitution in order to make ends meet. Told over the course of a day and through harrowing flashbacks of two of the interview subjects, Anne soon finds herself obsessed not just with finishing the article before deadline, but her subjects as well. As she becomes closer with the prostitutes through interviews, she finds herself drawn to their promiscuous lifestyle, which begins to compromise her hectic domestic life on the eve of an important dinner party for her husband's boss.
After many years, Binoche still proves she's one of the best working actresses around. She commands the screen in every scene she's in, and turns in an authentic and brilliantly nuanced performance of an overworked, sympathetic journalist, and troubled wife and mother.
I really did want to love this film, but was too detached from the awkward pacing and dragging second act to fall in love with it. With the film set to open in select theaters next weekend, I would suggest seeing it for Binoche's performance alone, but not much else.
Overall Grade: B-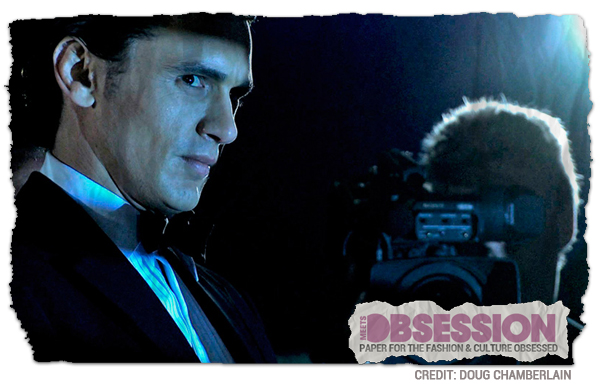 Francophrenia (Or: Don't Kill Me, I Know Where the Baby Is)
Actor/writer/esoteric art experiment James Franco kind of, sort of shocked fans when he announced he'd be taking a step back from the limelight and taking on a recurring role on the long-running daytime soap opera "General Hospital." Of course, when it comes to James Franco, who holds multiple master's degrees in somewhat pointless subjects, everything is for the art, and in the case of his "General Hospital" stint, the art is a bizarre, pointless and self-indulgent.
Though the film is only 70-minutes, it felt as though I'd lived a thousand lives and died a thousand deaths by the end. I don't think I've seen such a short movie that drags on in such pointless tangents.
Billed as an "experimental psychological thriller mockumentary," "Francophrenia" uses footage shot from the production of one of these "General Hospital" episodes Franco starred in and follows Franco from makeup, to him interacting with his fans, to shooting actual scenes. Except that everything features a creepy, nonsensical, paranoid inner monologue (voiced by co-director Ian Olds) that awkwardly drives the narrative (if you can call it that).
Combined with trippy visuals and editing (which for some reason utilize rotoscope technology and a bunch of other weird tricks), utterly incomprehensible and non-sequitur dialogue (at one point all the dialogue is played in reverse for some reason), and other indescribably weird moments (at another point two symbols on a men's bathroom sign have a conversation debating whether or not Franco is high on set), "Francophrenia" seems like it's a crappy project for a first-year film student (which may actually be the case).
Towards the end of the film, as Franco stands on the red carpet gawking at all his admirers, his inner monologue mutters "I own this shit…all of it…and this is just the beginning."
Considering how omnipresent and adored Franco is, the fact that a film like this even gets played is a testament to just how much Franco owns all of us.
I guess the joke's on us.
Overall Grade: F
---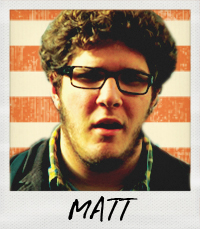 Matt is currently obsessed with Rap Snacks, post-hardcore, pizza parties, and Carl Sagan's Cosmos.
All author posts