Upon exiting the theater, I heard a lot of talk about clichés and conventions. Yes, there were elements of "Lola Versus" — the bold, new romantic comedy written and directed by filmmaking duo Daryl Wein and Zoe Lister–Jones — that were a little cliché.  Yet clichés exist for their kernels of truth, and at least from the worldview of this 25 year-old newly single author—there was a whole lot of truth there.
I have the sense that I am exactly the target audience studio executives envisioned when this film got the green light.  For example, the line "I'm slutty, but I'm still a good person!" is not only funny, but adequately expresses a sentiment common amongst young women. I happened to relate to material, but from the mixed reviews and mutterings from the critics at the screening, many were not as charmed as I. Consider your self duly warned.
As someone with an obsessive love of film, too much time on my hands, and an active Netflix account, I was already familiar with Wein and Lister-Jones' previous work. To get a taste of their charming and nuanced explorations into modern relationships, I'd suggest checking out their previous film efforts, "Breaking Upwards" and "Arranged," both are currently streaming on Netflix.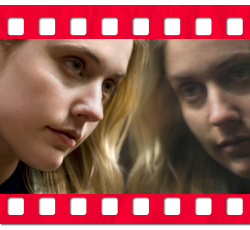 Lola (Greta Gerwig) begins her 29th year with a marriage proposal from Luke (Joel Kinnaman), a hot, straight painter who loves to cook (a.k.a. the Holy Grail).  On Cloud 9 and planning a Mexican destination wedding, her life is thrust into upheaval when he suddenly has second thoughts.
Add in a wisecracking best friend played by Lister-Jones, a "friend, but could he be more?" played by Hamish Linklater, and a ensemble cast rounded out with Lola's delightfully kooky parents (Debra Winger and Bill Pullman), and you have the makings of your traditional rom-com.
The story may be conventional, but it's the introspective and unique details that make the film worthwhile. Carefully crafted moments that felt like shining a light into the "secret lives of girls" are what really make this film work:
– Eating straight-smoked salmon outside of the deli cause you're craving salt. Check.
– Calling your platonic guy friend who you suspects likes you, cause you're feeling lonely. Been there.
– Dreading every new sexual encounter because of the potential diseases and unwanted pregnancy scares it brings. Uh, duh.
"Lola Versus" is charming, funny, well-acted, and yes, relatable—but it's not the best film I've ever seen, nor even the best romantic comedy, but you could do worse than to spend your time with Lister-Jones' witty lines and Gerwig's poignant performance.
Plus, there's a sex scene that will never make you think of Ani DiFranco in the same way again.
Overall Grade: B
[divider]
"Lola Versus" is now playing in select theaters, click here for theaters and showtimes.