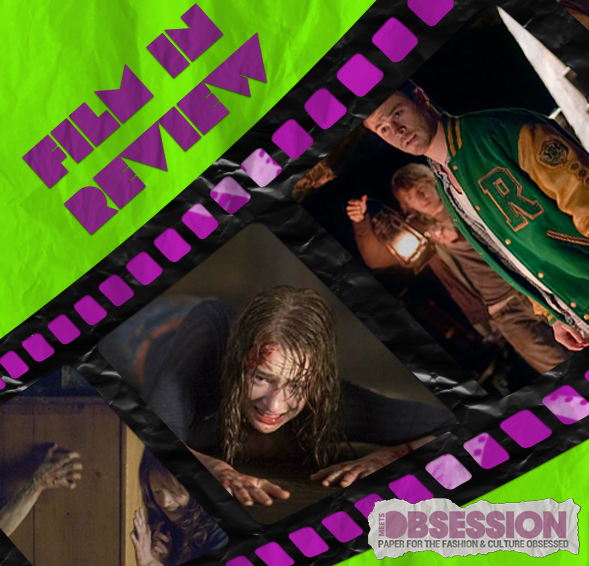 [dropcap]S[/dropcap]uch cult classics as "Night of the Living Dead," "The Rocky Horror Picture Show," and "Evil Dead II" can all be considered groundbreaking innovations, but within their respective genre—namely the horror genre—for their unique quality to redefine genre expectations in one way or another.
In the mid-90's, Wes Craven's "Scream" utilized preconceived genre expectations to create a meta-masterpiece of horror. In such a similar manner, "The Cabin in the Woods" also manages to deconstruct pre-established horror conventions to create something wholly original, completely unparalleled and somewhat brilliant.
Despite its long-winded and famously troubled production history (the film was originally shot three years ago and struggled to find proper distribution after its original studio MGM went bankrupt) the less you know about "Cabin in the Woods," the better. And in keeping with that spirit, I'll keep this review as spoiler free as possible.
The premise is simple enough: Five college kids on spring break seek to spend the week off the grid and venture to generic, secluded cabin in a creepy, remote part of unspecified backwoods.
Upon their journey, they effortlessly commit horror trope after horror trope in such a fashion that plays like an insufferably cliched horror knockoff. But that's exactly the card that director/co-writer Drew Goddard and co-writer/producer Joss Whedon want you to play.
But, for anyone that's seen the trailers or know the least bit of background about this movie, nothing is nearly as it seems.
Even from the film's rubix-cube designed poster, it's clear that everything about the seemingly mundane and unoriginal aspects about the film work together as part of a larger, more complex narrative.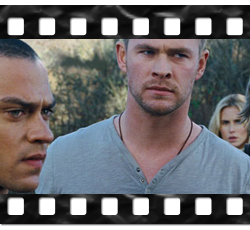 Furthermore, any Whedon fan knows his specialty for subverting cliches and trusts in him enough to know that the film promises to deliver on a more rewarding level than just another generic romp through slasher flick territory. And oh boy, does it ever.
The film stars Whedon veterans Fran Kranz ("Dollhouse") and Amy Acker ("Angel") along with Chris Hemsworth (who shot the film well before he was even cast for "Thor"), Kristen Connolly, Anna Hutchinson, and Jesse Williams as the suspiciously cliche bunch of doomed coeds whose ill-fated backwoods excursion falls right into play through the hands of a mysterious duo uproariously played by Richard Jenkins and Bradley Whitford. But to tell anymore about their characters would be revealing too much.
For Goddard, the film marks his directing debut and, despite some clunky directorial choices, which subvert and distract from the overarching story, he makes an impressive debut.
Boasting sharp dialect, a masterfully constructed narrative, and clever, well-paced plot twists that ultimately drive the film, it's no question that the screenplay powers the film to be the masterpiece that it is.
Every so often a film comes around that achieves a certain level of groundbreaking innovation—whether it be through stylistic devices ("Citizen Kane," "2001: A Space Odyssey," last year's excellent "Drive,") technological innovation ("Star Wars," "Jurassic Park," "Avatar,") or narrative construction (Akira Kurosawa's "Rashomon" and "Inception")—that it simply redefines the quality and direction of cinema within its own time.
Though the film clearly isn't a subversive masterpiece on the level of "Citizen Kane" or "Star Wars,"  "The Cabin in the Woods" is one of the genre's most inventive and original films in decades and will certainly achieve a cult classic status if not higher.
The  Cabin in the Woods opens today in theaters everywhere, click here for theaters and showtimes
---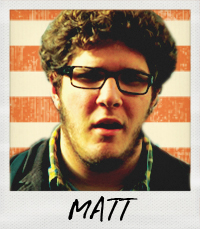 Matt is currently obsessed with Rap Snacks, post-hardcore, pizza parties, and Carl Sagan's Cosmos.
All author posts