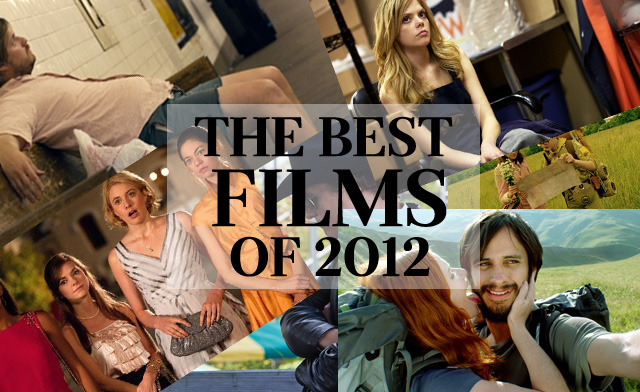 By nature, best-of-the-year lists are a ubiquitous, pointless and a somewhat silly tradition.
Why do you need someone to tell you what was good and what wasn't in a given year?
You and you alone are your own judge and arbiter of taste. Still, the role of critics in culture, historically, has been to decipher the good from the bad and bestow top honors to those who have gone above and beyond with their art.
And, although the internet is making the role of the professional critic — and by professional, I mean one who earns what little money outlets will pay them for their opinion —  more and more obsolete, it's still a somewhat crucial role.
As such, I take great pleasure in scrutinizing music, film and cultural trends each year to come up with best-of-the-year lists, and we take even more pleasure in sharing it with our loyal readers.
Simply put, 2012 was a spectacular year in film. One of the best in years, perhaps decades. But how good was it?
So good, in fact, that films by beloved auteurs like Steven Spielberg, Wes Anderson, Ang Lee, and Christopher Nolan didn't even crack my top 10 (and only one cracked my top 20).
It's seems arbitrary and nearly impossible to narrow down and rank the films I loved this year, but nevertheless it was a necessary task.
From dramatized (and playfully indulgent) historical fictions, like "Django Unchained"  and "Zero Dark Thirty," to meditations on what love really means in "Amour," "The Deep Blue Sea," and "Take This Waltz," to mind-bending genre movies  such as "Holy Motors," "The Cabin in the Woods," and Looper," this year offered a wide range of excellent popcorn fare and arthouse options alike.
So, without further ado, the best films of 2012:
Honorable Mentions (Or, Films I Loved That Didn't Quite Make the List):
"Wreck-it Ralph," "The Queen of Versailles," "The Avengers," "Turn Me On, Dammit!," "Skyfall," "Silver Linings Playbook," "The Deep Blue Sea," "V/H/S,", "Ginger and Rosa", "Take This Waltz," "ParaNorman," "Ai Weiwei: Never Sorry," "Your Sister's Sister," and "Safety Not Guaranteed." [divider]
The Top 20:
[divider]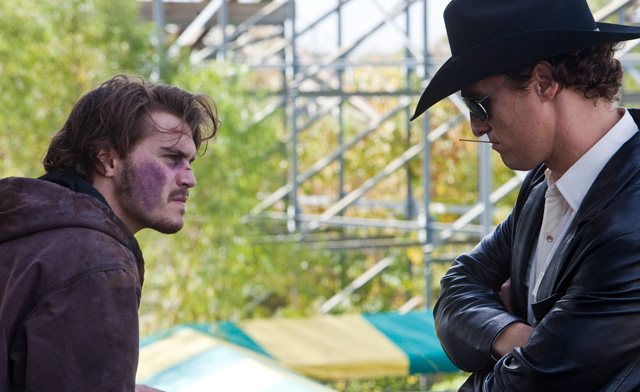 20. "Killer Joe"
2012 can also be dubbed as the year Matthew McConaughey became a real actor again. Stepping away from silly, self-parodying roles in shameless Hollywood hiccups, McConaughey went back to his indie film routes with a trio of excellent roles ("Magic Mike" and "Bernie") to re-establish his title as one of the best modern character actors. But nonesuch role was as stirring, maniacal and comically off-the-walls as his turn as the titular sadistic hitman-for-hire in William Friedkin's southern-fried gothic dark comedy, "Killer Joe."[divider]
Perhaps one of the most bizarre and inventive deconstructions of conventional comedy I've ever seen. Also, features one of the most profoundly disgusting gross-out gags of the year ("shrriiiimmm!!!")[divider]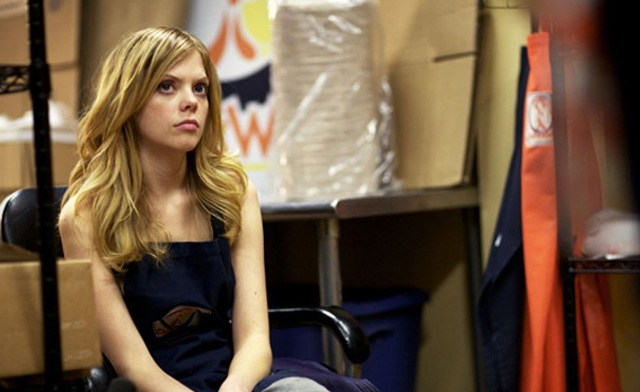 18. "Compliance"
If it weren't based on a chillingly true story, "Compliance" would be the most unbelievable film of 2012. But, the facts of the 2004 Bullitt County McDonald's Case, in which a prank phone call is taken disturbingly too far, is  accurately depicted in Craig Zobel's film, making it one of the most harrowing films of the year.[divider]
Ti West's 2009 chiller, "The House of the Devil" remains one of my favorite horror movies in the past decade. Particularly, because I love West's slow-burn style of filmmaking, which harkens back to a golden age of horror cinema in the late '60s and early '70s. "The Innkeepers" is another terrific slow-burn that carefully constructs a deep idiosyncratic characterization of its two main leads–Sara Paxton and Pat Healy–before exploding into a no-holds-barred shockfest in its last 20 minutes.[divider]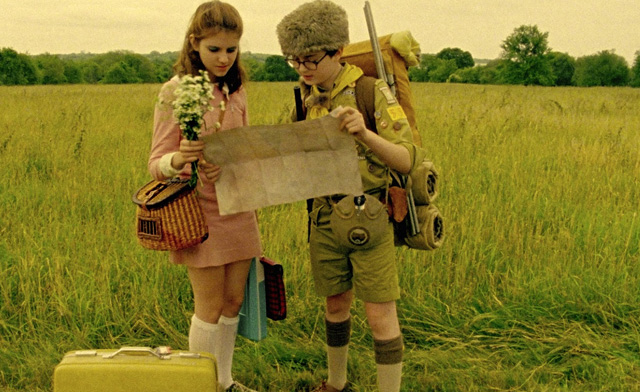 Quite simply, Wes Anderson delivers not only one of the most beautifully shot and exquisitely touching and offbeat films of the year, but of his career.[divider]
One of the most brilliantly constructed deconstructions of the horror genre ever created. Drew Goddard's film (co-written and produced by the unflappable Joss Whedon), is smart, fun, and cleverly scripted. Destined to become a cult classic.[divider]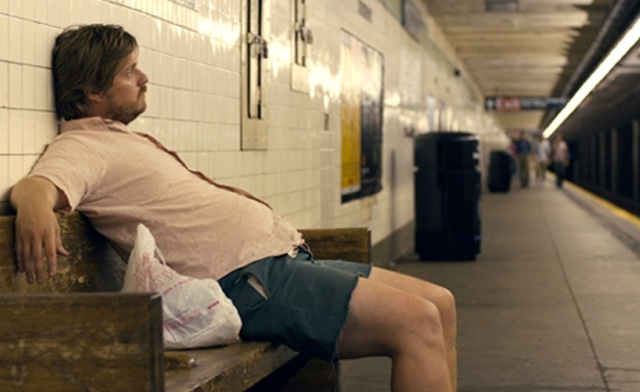 14. "The Comedy"
I swear, it's a total coincidence that two of my favorite films of the year star the absurdist comedy duo Tim Heidecker and Eric Wareheim. It's a coincidence because I've never really watched their signature show, "Tim and Eric Awesome Show, Great Job!" (but perhaps I'll start). Nevertheless, I found Rick Alverson's "The Comedy" to be one of the most jarring, abrasive, and nasty films of the year.
At its core, Tim Heidecker delivers a polarizing performance as a pitiless, disgusting, borderline sociopathic trust-funded Brooklyn hipster that skates through life in one uncomfortably destructive scene after another. The film does not offer any justice or sense of morality to Heidecker's obnoxiously repulsive character, but those who find the irony in Alverson's taut character study will understand its inherent brilliance.[divider]
13. "Oslo, August 31st"
A moody, well-paced, and inquisitive study of an ex-junkie's difficult road to sobriety. Joachim Trier's film shines in its mostly quiet, understated, yet engrossing dialogue, and soft style, which relies on establishing a bleak mood to convey what's going on underneath the surface.[divider]
12. "Django Unchained"
While not nearly as accomplished as his 2009 masterpiece "Inglorious Basterds," Tarantino's latest still accomplishes what he does best: polarizing dialogue, stylized narratives and gleefully self-indulgent violence.[divider]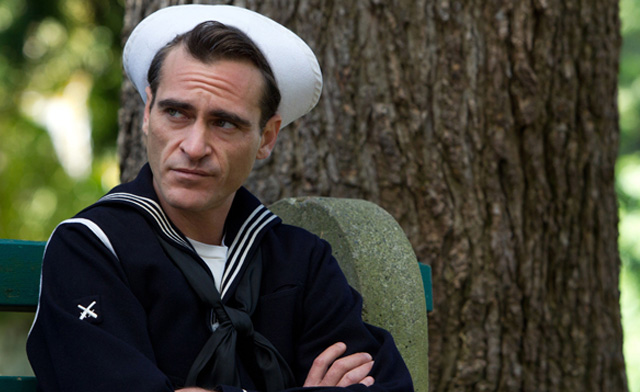 Paul Thomas Anderson is one of the great American auteurs, and his latest — shot in awe-inspiring 70 mm — is no exception. A mysterious and intoxicating character study of two fractured souls raises no real questions, and offers even less answers, but its nonetheless a fascinating, well-paced, and gorgeously shot ride.[divider]
10. "The Perks of Being a Wallflower"
I may be a sucker for coming-of-age dramas, but Stephen Chbosky's flawless adaptation of his own classic 1999 young adult novel was something of a revelation. It managed to keep the essence of the book while adding an extra dimension of emotion through tight idiosyncratic pop culture nostalgia, delicately balanced storylines, and nuanced-but-exceptional performances from its young actors — particularly Logan Lerman, Emma Watson and Ezra Miller.[divider]
It had been nearly 10 years since Whit Stillman last released a film, and while his mark in contemporary cinema has been sorely missed, this charming, funny and absurdist return proves to be his most ambitious film yet.[divider]
Rian Johnson uses all the tools at his disposal to create a genre-bending sci-fi action flick that wears its influences on its sleeve as proudly as it defies genre expectations. [divider]
7. "Room 237"
A curiously constructed documentary that follows five different scholars' wild theories on the hidden meanings behind Stanley Kubrick's "The Shining." While the theories themselves are far too wild to take seriously, the arguments are made with such passionate conviction and fervent evidence (no matter how far-fetched is is), that the Rodney Ascher's film succeeds as an exploration of cinephilia and the wondrous power of film.[divider]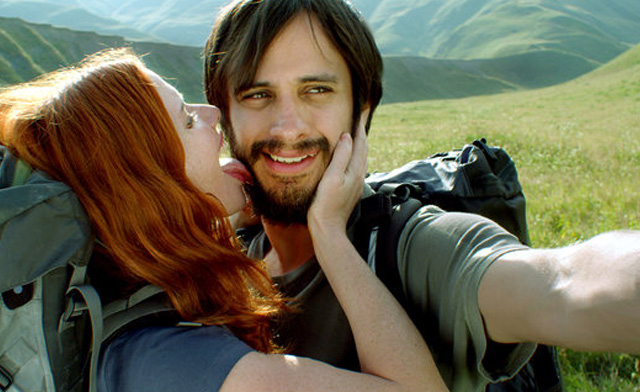 6. "The Loneliest Planet"
Like the best films of French auteur Clair Denis, Julia Loktev's film is, quite simply, a minimalist masterpiece. Set against the gorgeous, overwhelming backdrop of the Caucasus Mountains (a setting that often trumps and swallows its characters), the film relies on a single, polarizing moment to makes its central thesis that explores the nature of intimacy at its core.[divider]
5. "Rust and Bone"
I was blown away by Marion Cotillard's fearless performance as a recent double amputee adjusting to her new disability, but also at Jacques Audiard's cloudy, cerebral and sometimes bleak depiction of two troubled souls finding each other. [divider]
4. "Beasts of the Southern Wild"
Benh Zeitlin's feature film debut is a wondrous foray into post-Katrina magical realism, and is as poetic and enchanting as it is stirring. The performance by its young star Quvenzhané Wallis is one of my favorites of the year.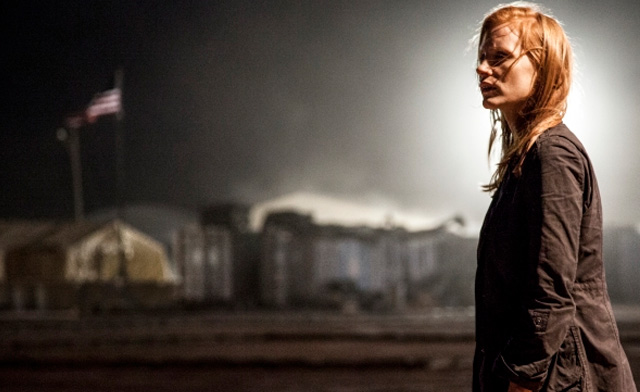 3. "Zero Dark Thirty"
Kathryn Bigelow's stark procedural was already the most controversial film of the year months before its first screenings. The contentious depictions of torture and the journalistic approach to filmmaking, (Bigelow and co-writer/producer Mark Boal were given access to classified information during the production of the film), were essential to convey the story of how the CIA caught and killed Osama bin Laden.  At the forefront of the discussion, the fact remains that "Zero Dark Thirty" is one of the best-directed and fascinating films of the year.
The always excellent Jessica Chastain turns her role  in a career-defining performance as the central character obsessed with tracking down America's public enemy #1. But the film — which takes a strictly non-partisan approach to telling the story — succeeds as Bigelow's most personal one to date, with an engrossing feminist subtext at its core.[divider]
2. "Holy Motors"
How do you define cinema? Leos Carax's bold, imaginative, and downright bizarre film manages to do so in a way that resists rational description as easily as it resists pigeonholing. [divider]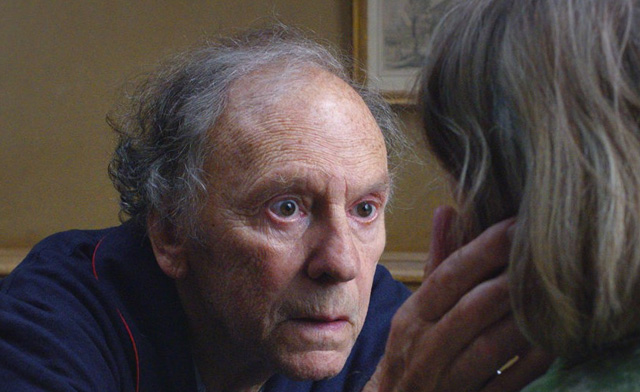 1. "Amour"
Michael Haneke is perhaps one of the great modern provocateurs. But while many accuse the famously intrusive filmmaker (Haneke's "Funny Games" and "The White Ribbon" remain as two of the most viscerally disturbing films I've ever seen) as going soft in his ripe old age, the truth is, "Amour" is perhaps his most unrelentless, harrowing and beautiful films to date.
The story, which is a brutally open and unrestricted depiction of an aging couple, Anne (Emmanuelle Riva) and Georges (Jean-Louise Trinitingnt), whose love is tested when Anne suffers a stroke and quickly succumbs to dementia, forces its viewers to question their own mortality and confront the meaning of love. Easily the most emotionally devastating — yet beautifully shot — film of the year.
But we're curious what your favorite films of the year were.
Take to the comments and let us know!
---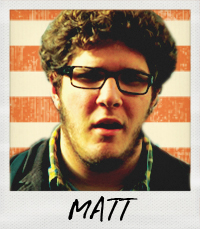 Matt is currently obsessed with Rap Snacks, post-hardcore, pizza parties, and Carl Sagan's Cosmos.
All author posts