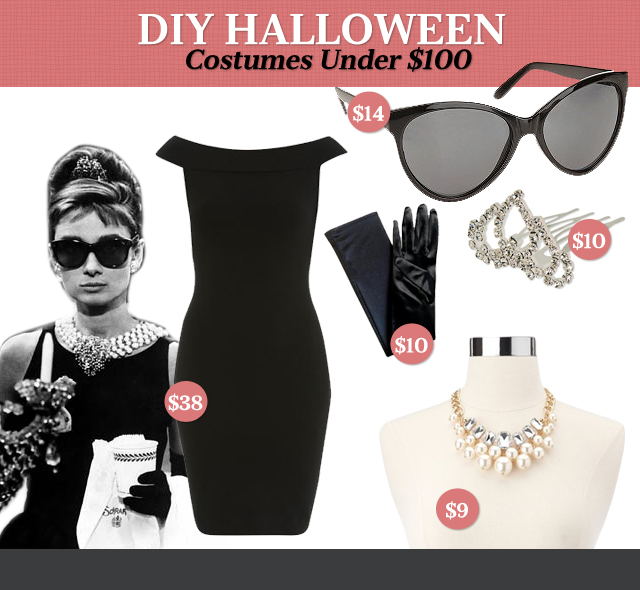 Here's an option for all the ladies that don't want to be a slutty referee or Rainbow Brite like they were last year.
This year, up your class and go as Holly Golightly aka Audrey Hepburn's character in "Breakfast at Tiffany's."  Who knows, you might even get a classy DFMO (Dance Floor Make Out).
There are a few prerequisites, however.
Requirements:
At least 1 year experience as an escort/hooker.
Minimum 5 years in a secret marriage to an older hillbilly named Doc.
A cat, whom you call cat.
A pining for a rich Latino hombre.
A total disregard for human emotions.
Or you could just go for a black dress, large sunglasses, long black gloves, pearls, a mini tiara (you have one saved from Prom '02, I'm sure), some Cleopatra like eye liner and a slammin' sock bun. It should do the trick, darling.
[box title="Get This Costume" color="#000000″]
Diamond Diva Statement Necklace – $9
Damsel Cat-Eye Sunglasses – $14
Fancy Hair Jewelry, Tiara Rhinestone Silvertone Mini Comb — $10
Black Bardot Dress — $38[/box]
---

Caroline Cullen is currently obsessed with Dirty Shirleys, Pauly D's pecks, and Gordon Ramsay's Kitchen Nightmares on BBC.
All author posts