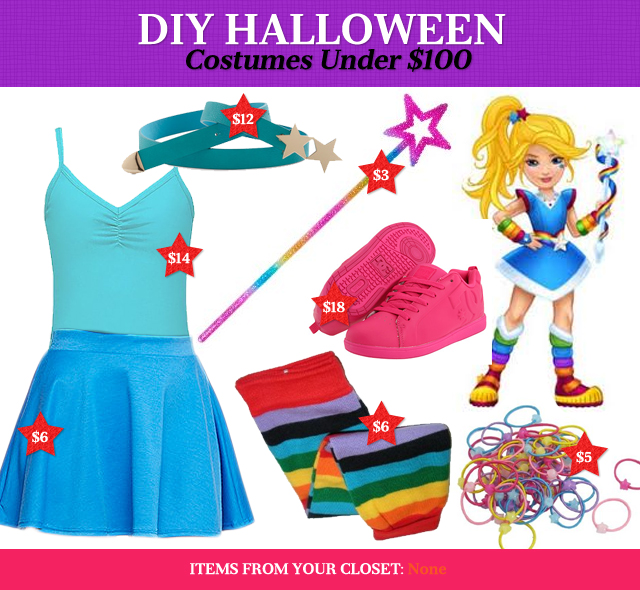 Still stumped for the perfect Halloween costume? If you want to channel a cool 80s cartoons, try wearing a Rainbow Brite costume.
A colorful and fantastic throwback to your youth (or maybe even your raver days), our DIY version of Rainbow is fail-proof fun.
The outfit is based around a blue skater skirt, and a lot of rainbow and star accessories. Preferably, striped rainbow leg and arm warmers, paired with a perfect side ponytail.
Not blonde? Grab a can of spray-in gold/blonde hair dye for the night: it's a stress free way to experience the blonde without the permanent. It washes out in one shampooing.
For the final touches, try wearing a star belt. If you're really cool you'll find yourself a white horse you can refer to as Starlite. Now go and spread color!
[box title="Shop This Costume" color="#000000″]
Athen Blue BKE Gathered Tank Top – $14
Vibrant Multi Color Rainbow Striped Leg Warmers – $6
Rosallini Multi Color Plastic Stars Ponytail Holder – $5
DC Court Graffik UniLite W – $18
[/box]