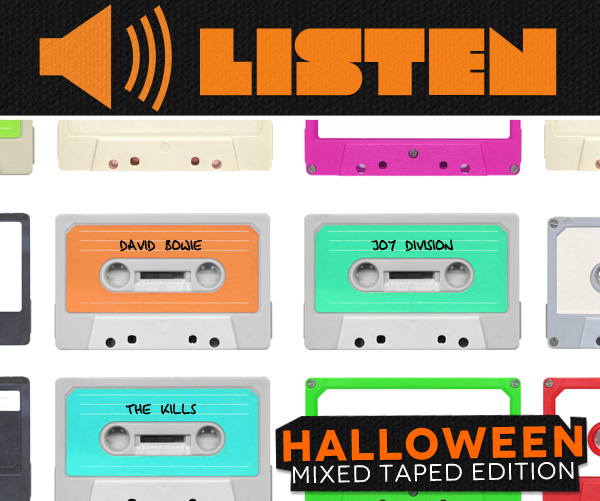 It's Halloween, and it's the one day when we can wear all-black without being judged, but it's also our favorite holiday of the year.  Even though Halloween officially falls on a weekday, you can still expect the parties and festivities to overflow into the weekend, which means that we will have to endure hearing  the "Monster Mash" and Michael Jackson's "Thriller" on repeat.
And while these songs can somewhat get us into the holiday spirit (especially the Misfits' version of the Mash), we've got a few favorites of our own, which is why we put together this awesome Halloween mixtape for you.
We've got killer songs from The Kills,  Bauhaus, David Bowie, Nick Cave, King Khan and BBQ and Cults—perfect for your Halloween mix, or just getting into the spirit solo-style.
The Kills – Superstition
King Khan and BBQ – Zombies
Nick Cave and the Bad Seeds – Red Right Hand
Cults – The Curse
Joy Division – Dead Souls
Ministry – Everyday is Halloween
David Bowie – Scary Monsters
Ramones – Pet Sematary
The Cramps – Creature From The Black Leather Lagoon
Radiohead – Bodysnatchers
The Growlers – Graveyards Full
Misfits – I Turned Into A Martian
The Kills – I Put A Spell On You (Screaming Jay Hawkins Cover)
Bauhaus – Bela Lugosi's Dead