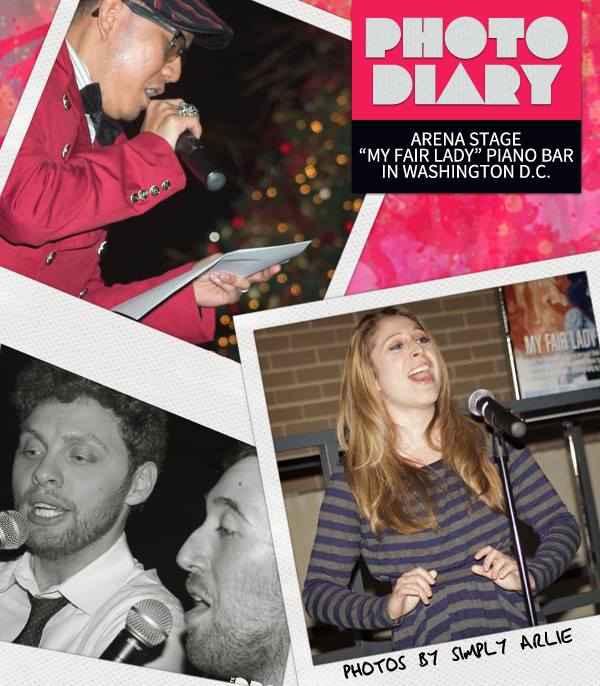 What do you get when you combine the cast of "My Fair Lady," a piano, libations aplenty and a participating audience?
Well, if you're in DC, you'd get an evening of sing-a-long fun, otherwise known as Arena Stage's noteworthy Piano Bar.
After the sold-out performance of "My Fair Lady," cast members joined the public for an intimate evening around the piano singing favorites like Eliza Doolittle's jazzed up rendition of "On the Street Where You Live" and other fan favorites from the play's performance. Check out our Photo Diary where we've captured some of our most memorable moments from the evening.
Tags:
Arena Stage
,
My Fair Lady
,
Photo Diary Photo Gallery
,
Piano Bar
,
Simply Arlie