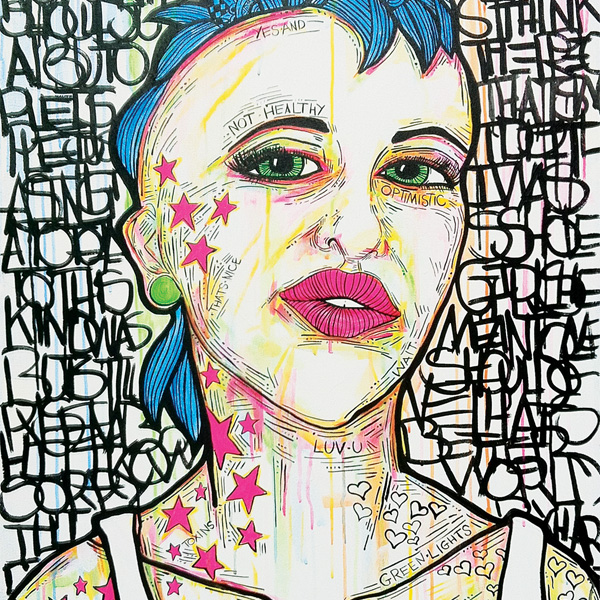 This August, The Fridge DC is welcoming six arts collectives rotating in and out of their 1000 square foot space, bringing theatre, dance, graffiti, sculpture, slam poetry and more for its second annual FRESH PRODUCE.
This Friday, opening 7 – 11pm, The Fridge is showing STREET MARKET, an exhibit taking it home for the gallery who has built its name on graffiti legends.
STREET MARKET features work from 10 DC-based street artists and one Baltimore legend. Work is coming in from underground, emerging DC artists such as the previously San Fran-based ASTROTWITCH, and also writers who have shaped the scene for a decade or more, like ULTRA, DECOY and Tim Conlon, who was featured in the National Portrait Gallery's RECOGNIZE in 2008.
Gallery Owner and Director Alex Goldstein says, "Arts collectives are where it's at in DC right now. These arts leaders are tapped into vast networks of creative people, coming from all disciplines, and all working in the DMV. The Fridge is the place for artists like this to meet, artists that are trying new things."
Goldstein continues, "Sometimes I hear people say, where do I find art in DC? This is the place. We're giving people the opportunity to tap into 60 plus artists this month, all coming from different backgrounds."
Coming on the weekends of August 24 and August 31, EMP Collective and VESTIBULE will move in to the space, in turn.
EMP has just announced a list of 27 visual/video artists, musicians and performers who will be a part of the show Genesis, running August 24, 7 – 10pm at The Fridge, and in the EMP space (306 W Redwood St, Baltimore) on August 17.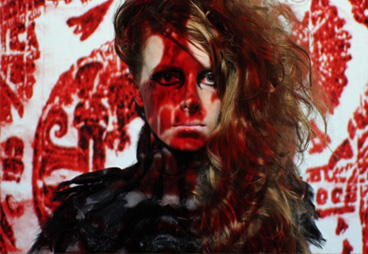 Each of the artists are creating a new piece in response to Uruguayan journalist Eduardo Galeano's collection of 60 Pre-Columbian Native American creation myths.
VESTIBULE is planning a two part performance inspired by Empire, a book by post-Marxist philosophers Antonio Negri and Michael Hard.
The first night of the performances will be dedicated to desecration (September 1, 7:30 – 9pm), and the second night explores consecration (September 2, 7:30 – 9pm). The stage will be set with an installation created by collaborating visual artists and a performance-based dance will bring the art to life.
[divider]
More information may be found at http://freshproducedc.tumblr.com/ and by calling 202.550.2208. The Fridge is located at 516 ½ 8th Street SE on Barrack's Row. Eastern Market metro.
---

Pleatherette is a DC-based fashion and style-focused consulting firm. We partner with creative entrepreneurs to pursue unique projects that twist traditional and established concepts about the role of fashion in our everyday lives.
All author posts