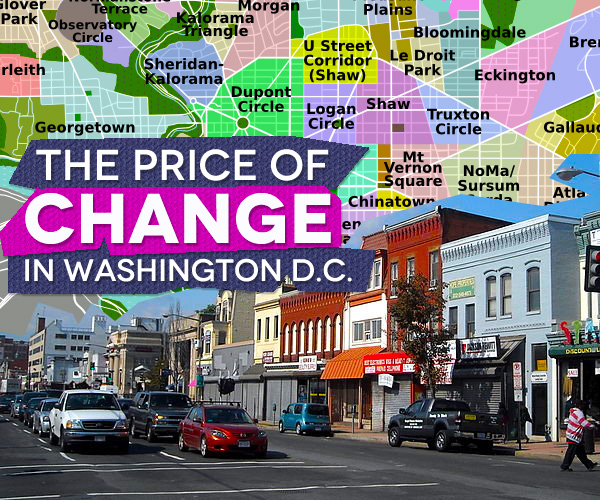 The district's persona is slowly reshaping, but at what cost?
For decades, Washington D.C. has been known as the political pinnacle of the country, a city of over-achievers, even a center for crime.
But as the years pass, the district's persona is slowly reshaping. There's a blossoming art scene, an ever-growing LGBTQ community and a surge of DC-based fashion designers.
But what has sparked this change?
"The city has become more accepting and more culturally diverse than it has been in a long time," says singer-song writer, Bobbie Allen, to Meets Obsession. "In the past, D.C. was associated more with crime than a budding art scene. This shift has made the city a more nurturing place for people to be who they are. It's become the type of environment that ultimately lends itself to self-expression."
Allen, who's lived in the District since 2009, believes that the last election of Obama played a part in the city's changing atmosphere. "And it definitely has a great deal to do with the community of hard working people who go full throttle no matter what their job," says Allen.
The transient vibe of the city is also changing. More and more people are starting to lay roots here and buy homes. "I think there's a divergence between people wanting to shorten their commutes and a growing affluence enabling people to purchase homes in the city," realtor, Margaret Heimbold, told Meets Obsession.
Marquis Perkins of the D.C. Commission on the Arts and Humanities (DCCAH) agrees, "People are actually buying homes here now," says the director of marketing and communications. "DC is becoming a cool place to live with unique galleries and restaurants. The creative class here is starting to do more."
DCCAH might have something to do with that change as well. The organization provides grants to local, lesser-known artists, as well as non-profit art organizations throughout the city. "I'd like to think we play a role in that," says Perkins, in regards to people making DC home. "We provide funding for the arts here in DC and that's one of this city's greatest resources."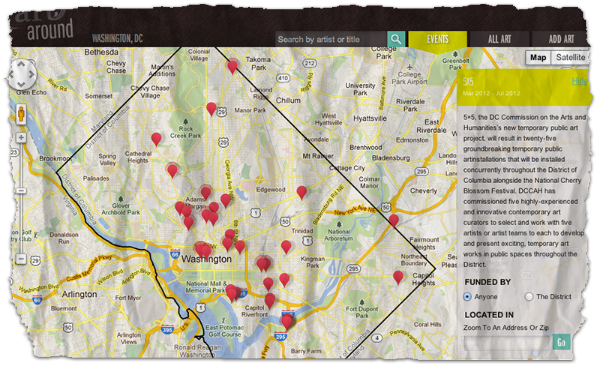 DCCAH also stands out when the diversity of their artists and funding base is considered. Their Public Art Department created Art Bank, a program that purchases art pieces from local artists and then places them throughout government buildings. This department is also responsible for this year's on-going art festival, 5×5.
"With 5×5 we tried to touch all the city's wards. Most of the major arts organizations are located in Ward 2, but our programming specifically spread throughout all eight wards of the city," explained Perkins. Besides funding, DCCAH provides art programming throughout the city. They put on the annual DC Hip-Hop Theater Festival, Poetry Out Loud, and Dance DC Festival. They've also created awards which recognize local writers.
In the last five years, the economic impact of non-profit arts in DC jumped from $750 million in 2007, to $1.1 billion according to the Arts in Economic Prosperity study, confirmed Perkins. This is further proof that the district is putting an increasing amount of time and money into the burgeoning artscape of the city.
From this angle, the changes seem nothing but positive.
Yet, according to the New York Times, Washington's African-American population dropped below 50 percent in 2011 for the first time in over 50 years, and is continuing to decline. Simultaneously, while DC has been ranked third in "median income growth among large cities in the past decade," (NY Times), Ward 8—a predominantly low-income, and black neighborhood in the District—has the highest unemployment rate in the U.S.
Many people are talking about the signs of gentrification taking hold of they city.
In fact, Seattle-based architecture firm, Miller Hull Partnership LLC, is currently working alongside JGB Companies to build a mixed-use retail and residential development in Northwest's Shaw neighborhood on the "mostly empty lots" located at Florida and 8th Street. But for anyone who's ever driven past those same lots on a weekend, it's a bustling site of long-running flea market and far from empty.
However, the flea market is run and frequented by a black and immigrant majority. The flea market's presence is continuously left out of the conversations surrounding whether or not this project should and will be built. One anonymous commenter on DCMud even went so far as to claim "this is not a super historic area. They could build some really interesting architecture here."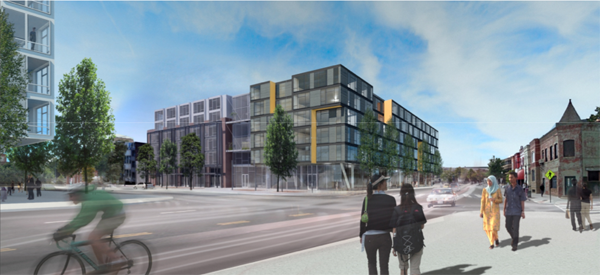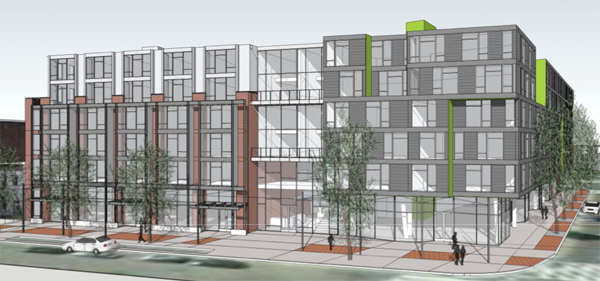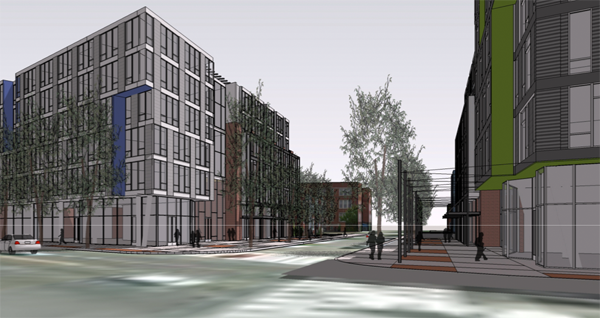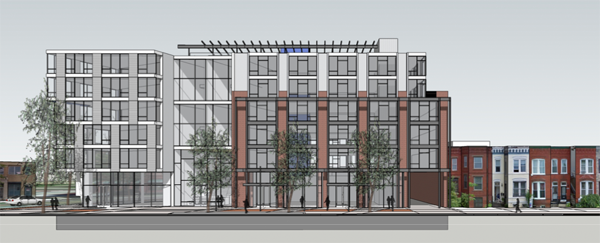 And while the firm—and the proposed project—are in a back and forth with the city's Historical Preservation Review Board, the debate is on how to best deal with the "gap" in the neighborhood, according to the architecture plan, or as board member, Graham Davidson, put it: "the architect and developer have a responsibility to knit this neighborhood back together," reported DCMud. Davidson continued, "There's a big hole in the neighborhood here." Yet there is no mention of the fact that 100s of DC residents attend the weekly flea market.
Miller Hull, a firm who specializes in contemporary style architecture with an emphasis on sustainability and thoughtful design, in many ways is a perfect example of how DC is growing more artistic by the day. A recent graduate from the University of Maryland's Architecture program told Meets Obsession "A Miller Hull building should be a welcome addition to the U St. neighborhood. Besides, DC could certainly benefit from an influx of new ideas about housing and how to blend architecture based in modern ideologies into the existing historic fabric."
Unlike the proposed building, this market—which sells everything from electronics to canned fish, to sculptures—seems to be less appealing to the newer, "hipper" and also whiter crowd.
But would this building actually be blending in with current historic fabric or is the city trying to eradicate and recreate a history more to its liking?
And then there are organizations like DCCAH who want to make the changing city accessible to everyone. "This year we bumped up outreach east of the river in order to get them more involved in the grant process," says Perkins. "We always want to do as much outreach as possible to underserved communities."
Like Newton's law, every action has an equal and opposite reaction, but this city is home to many people – some of whom have been here for generations.
If DC wants to continuously claim ownership of such a rich cultural history, the city and the residents (new and old) must work together to allow new growth without demolishing their foundations.