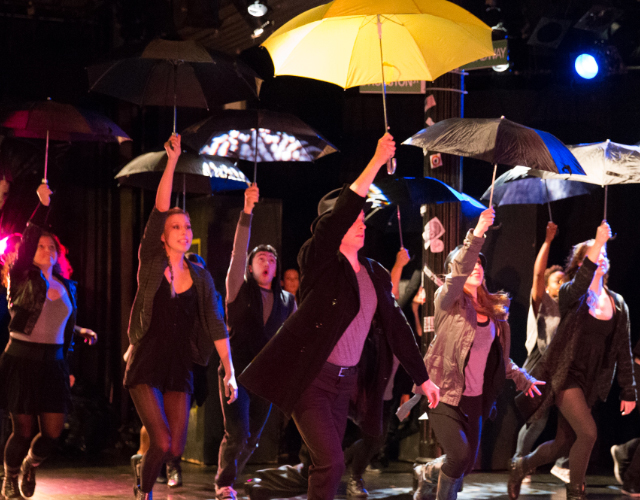 A couple of days ago, I stumbled upon an off-Broadway play that seemed to do way more than just entertain, but rather touched my heart in a very special way.
The new off-Broadway play, "8 Million Protagonists," written by budding playwright Caitlin Gallo and directed by Stephen Bishop Seely, gives the people of New York City a voice by depicting the soul and strength of the Big Apple through music, dance and written word.
On a daily basis, 8 million individuals are interacting and interweaving in a city full of bright and pulsating spirit. For months, individuals from all over the bustling Burroughs were urged to share their inspiring  and fascinating stories on a digital platform called New York Writes Itself.
Stories submitted would later get chosen to be represented as short vignettes within the play.
Gallo spoke to Meets Obsession magazine about the process of picking the submissions from the website, "The thought of adding seemingly random lines from the website and somehow finding a way to tie them together in a play was frankly terrifying."
She went on say, "It was a lot of trial and error. Definitely a learning experience. One I'm very grateful to have been given."
From chance encounters on an underground subway platform, to fleeting yet eternal loves in the East Village, to magical musical moments on the Williamsburg Bridge,"8 Million Protagonists" captures it all in an honest and heartfelt way.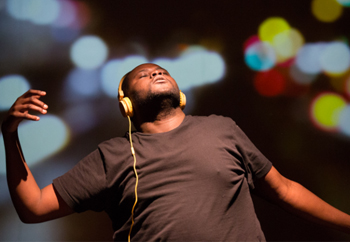 In a strange land of drifting transplants and transitory dreamers, everyone has a story to tell. And "8 Million Protagonists" tells these stories.
From the everyday moments that begin to define and defy us as human beings to the instances that seem at first glance to lack any true meaning at all, "8 Million Protagonists" portrays it all to give an overwhelming raw montage of emotion and pure passion.
From the stereotypes that bind us, to the sanctified city lights that seem, at times, to blind us, "8 Million Protagonists" takes you on a journey and is a striking piece of theatrical accomplishment in soul, substance and structure.
Moreover, the charm of the play is solidified by its showcase of music from a variety of talented local musicians. Sophie Zamchick, a young musician discovered on Youtube by choreographer Jimmy Burgio, provided one of the most notable moments of the play with her song "Four Thousand Birds."
The track lends itself to a powerful scene in which a man seems to act as a composer to a symphony of lights, cars and people in the middle of a dark bridge.
Similarly, singer/songwriter Dara Hartman's song "Without a Sound" proved itself another highlight of the evening. Gallo stressed the importance of the musical aspect of the play, saying, "Ultimately, I think we ended up with a great soundtrack. Not to mention, the local musicians contributing to the show really added to the originality of the project."
[quote style="3″]Through its entirety, "8 Million Protagonists" not only shows you New York City, but rather makes you feel New York City. [/quote]
The New York City that defies all barriers of acceptability. The New York City that makes you abandon all preconceived notions of normalcy. The New York City that is beautiful, ugly, explicit, full of chance, smell, sound, transit, food, people, dirt, scum, lights, streets, shadows and everything in between.
"8 Million Protagonists" takes you on a journey through the underground and above the ground and all that is in between… and unseen—leaving you inspired and in awe of the randomness and mystery that is New York City.
[divider]
"8 Million Protagonists" is running from 11/8 through 11/17 at the 9th Space Theatre in Downtown Manhattan and proceeds will go to the recovery of victims affected by Hurricane Sandy. For more information visit microapp.villagevoice.com/8mp