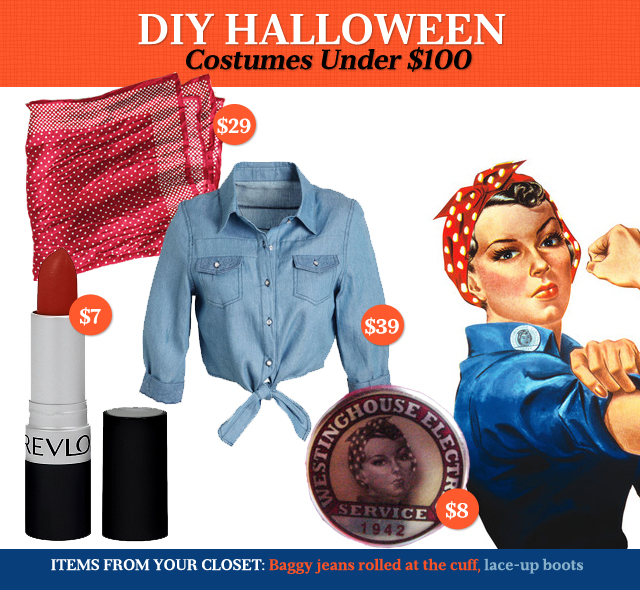 Halloween is rapidly approaching and we're excited to return to our popular seasonal series, DIY Halloween Costumes for Under $100.
If you're looking for an original Halloween costume idea on the fly and on the cheap, stay tuned. We've got plenty of creative ideas for you. Be sure to check our costume archives, too!
You can do it! Give your Halloween costume some patriotic girl power this election year by going as Rosie the Riveter. It's such a simple (and cheap!) look to put together — and the best part is, you get to rock a red lip!
All you need is a red and white polka dot bandana, a chambray button-down top, a pair of baggy  jeans rolled at the cuff paired with lace-up boots and a semi-matte red lipstick. Flex your muscles and you're good to go! Rosie herself would approve.
Tags:
DIY Halloween Costumes Under $100
,
Halloween
,
Rosie the Riveter