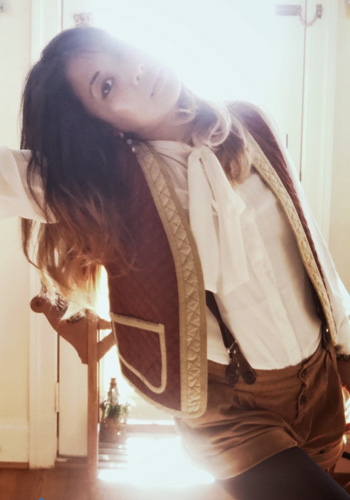 Meet Sinta, MO's Managing Fashion Features Editor

Hometown: Washington D.C.
What's your most coveted possession?
My vintage Rolex
If you hosted a dinner party, and could invite 3 people, living or dead, who would it be? Michelle Williams, Jeff Buckley, Jackie O.
Who is your favorite fashion designer? Band of Outsiders
If you had the power to make bans worldwide, what's the one fashion trend that you would ban? Thigh highs with cut-off denim – atrocious!
James Franco or Ryan Gosling? James Franco

Follow Sinta on Twitter
[divider]