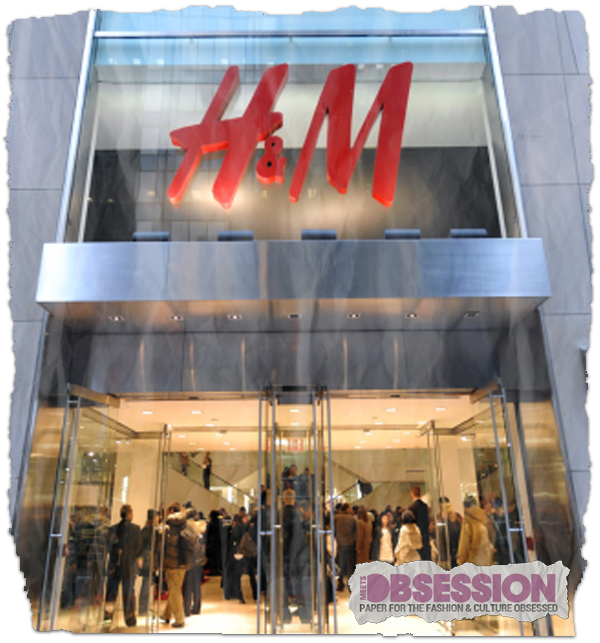 Photo: © Evan Agostini/Elevation Photos
[divider]
H&M is well known for their affordable priced fashion forward pieces and capsule collections, such as Marni, Versace, Lanvin and other iconic brands that are synonymous with high fashion.
Now, the retailer plans to release a new brand of chain stores in 2013, and consumers can expect better quality and a higher price.
[dropcap]H[/dropcap]åcan Andersson, press officer of fast-fashion Swedish retailer H&M, confirmed in a press release the recent rumors about their new chain of stores by unveiling it's new name, "& other stories."
And for now, all is still hush-hush with the details of their new brand of chain stores.

Courtesy photo: Lanvin Haute Couture Show
for H&M New York
[divider]
However, according to Fashionologie, a spokesperson for H&M told the fashion website that the new H&M property will not be a luxury brand, but will instead  follow in the steps of its big sister H&M chain by simply offering items that have a better quality at a slightly higher price—in other words, it's like a limbo state of commercial retail and not quite high fashion.
The Wall Street Journal recently ran an article that stated the shares in Hennes & Mauritz recently dropped by more than 5%, thus pulling down the other retailers with them.
The companies' success comes simply with selling more, which is expected to be the result of their new venture.
It would seem that the retailer's strategy is to forego the dropping margins, which happened to have fallen from 57.8% to 55.8%, and focus on growth, because that is what brings in the money.
With the economic slump, CEO Karl-Johan Persson believes that H&M's bargain deals work well, and it in fact does well in any cycle.
That makes perfect sense—everyone wants a good deal, so increasing the amount of stores will play into that strategy.
But the question is, will the slightly higher-end pieces abandon the H&M shopper, who is used to buying jewelry and clothes priced at well under $30.00?
And will the buyer that shops luxury, consider shopping at H&M's newest venture, when the brand has never delved solo into the high-end market?
Considering the success of their previous capsule collections, which have been at a significant higher price point than their private brands—we think this new concept just may have some footing.
Though, it's hard to say, since the success of prior collaborations have been significantly due to the collaborating designers.

Courtesy photo: MNG by Mango at JCPenny's
shop-in-shop stores
[divider]
It's interesting to see all the new retail concepts that have been conceptualized in an effort to increase sales and garner loyal customers.
Department stores like JC Penny recently revamped  their stores with their new shop-in-shop retail concept, and others are also jumping the bandwagon.
The economic slump has affected all spectrums of the economy, and now retailers have to come up with creative ways to push consumers to buy.
As depressing as the economy is, it's good to know that it may push brands to be innovative—which is highly coveted in the world of fashion and retail.