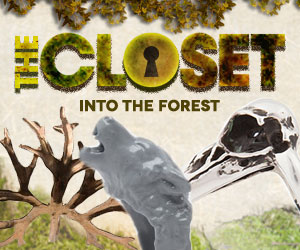 This week, the Meets Obsession closet is back with our favorite fashion and beauty picks from our editors.
For June, we'll take you deep into the forest where we were inspired by the fairytale playground of lush green grass and tall, winding trees.
From a howling wolf ring to a striped daisy dress, our June closet will  feature our favorites from designers Pamela Love, Marc Jacobs, Akris, Haider Ackermann, Jil Sander, Mulberry, among many more.
So be sure to check back later this week, when we launch our "Into the Forest" closet.
You'll be amazed at all the cool, forest finds that we found for you!