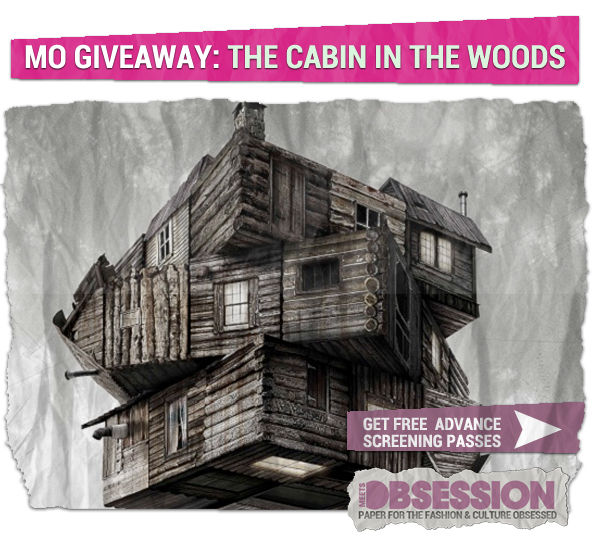 You're invited to a special screening of the new horror film "The Cabin in The Woods," directed by Drew Goddard and co-written and produced by Joss Whedon.
Come out and meet two stars from the film, who will be in attendance for the Q&A following immediately after the screening. In addition, promotional swag will be available after the Q&A.
To reserve your spot to this special screening, simply fill out the form below to get your free code to attend a complimentary advance screening on Monday, April 2nd at a movie theater in Washington D.C.
Please note, we only have a limited number of seats available, so be sure to reserve your spot before space fills up.
Synopsis: Five friends go to a remote cabin in the woods. Bad things happen. If you think you know this story, think again.
From fan favorites Joss Whedon and Drew Goddard comes THE CABIN IN THE WOODS, a mind blowing horror film that turns the genre inside out.
Produced by Whedon and directed by Goddard from a script by both, the film stars Kristen Connolly, Chris Hemsworth, Anna Hutchison, Fran Kranz, Jesse Williams, Richard Jenkins and Bradley Whitford.
discoverthecabininthewoods.com
Rated:  R
Only one submission per person. This contest is open to residents of D.C., Virginia, and Maryland.  Due to the rating of this film, all qualifying entrants must be 18 years of age or older.
Tags:
promotion
,
promotions