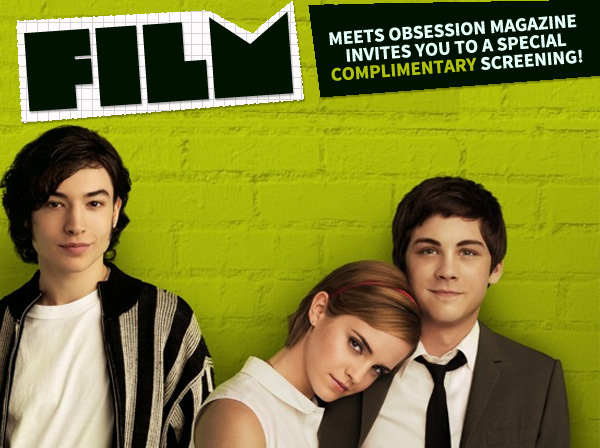 Who's excited about Stephen Chbosky's anticipated film, "The Perks of Being a Wallflower"?
We certainly are.
And to get you even that much more excited, we have an awesome opportunity to not only see the film, but to also participate in a special Q&A session following the film with  author/director, Stephen Chbosky.
So, because we're cool like that, we've got a few extra passes to give to you, our dear readers.
Simply, click here to get a special code to redeem your pass for Tuesday, August 28th.  We've only got a few, so don't delay.
Synopsis: Based on the best-selling novel by Stephen Chbosky, THE PERKS OF BEING A WALLFLOWER is a modern classic that captures the dizzying highs and crushing lows of growing up.  Starring Logan Lerman, Emma Watson and Ezra Miller, THE PERKS OF BEING A WALLFLOWER is a moving tale of love, loss, fear and hope—and the unforgettable friends that help us through life.
[button link="https://reddotcreative.wufoo.com/forms/your-complimentary-screening-pass/" color="#39bd09″ size="6″ style="2″ dark="0″ radius="10″ target="blank"]RSVP[/button]