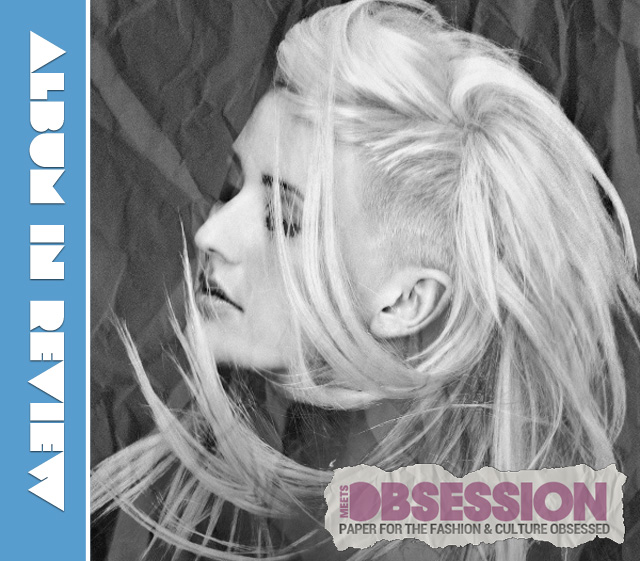 UK's songstress Ellie Goulding has grown leaps and bounds since the 2010 release of her debut studio album "Lights," which featured songs "Lights" and "Under the Sheets," both proving to be worldwide hits.
Her musical maturity was apparent during her show last week at the Santos Party House in downtown Manhattan. The blonde rocker jetted herself fearlessly into the crowd at the end of her two-hour set to surf across the hands of a club packed full of Goulding-devotees. I've rarely seen someone look so alive and connected as she did as she introduced her new album "Halcyon" to New York City.
On her latest album, Goulding offers a glimpse of beautifully poetic simplicity glittered with effervescent beats.
Radio-favorites like "Anything Could Happen," "High For This" and "Hanging On," energize the album while providing a backbone to "Halcyon."
On the other hand, "Explosions" and "I Know You Care" — songs about feeling hope after suffering a complete loss of love and faith — prove that Goulding has a refreshing sense of symbolic sophistication and accessibility.
Another highlight, "Dead in the Water" is a melodic tune of delicate honesty and raw emotion. In spite of this, the standout track is the eerily enticing electro-ballad "Figure 8."
In numerology, 8 can symbolize both building and destruction — and isn't this the most complex attribute of the ever-shifting yet ever-subsisting universe?  Goulding's "Figure 8" has this same paradoxical synergy in its escalating beats.
In both sound and lyrical intensity, "Figure 8" plays off the concept of dissolving connectivity with lines like, "I chased your love around a figure 8/
I need you more than I can take/You promised forever and a day/And then you take it all away."
The lucidness of Goulding's voice is both creepy and alluring as she utters the fabled words "still not too old to die young" in a hushed breath full of seduction and passionate vividness.
All in all, Goulding's "Halcyon" gives reference to many of the contrasting elements of the natural world: blood, water, and sun…to create an auditory manifestation of something resembling infinity.