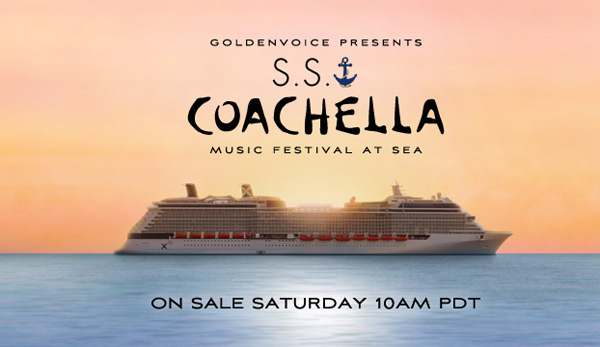 Boys and girls, get your Cruise Collections ready because the coolest cruise in the world is sailing your way.
The always stylish Coachella, normally held during the summer in Palm Springs, LA, has announced two holiday cruises that are set to sail around the Bahamas from December 16 to the 19, and Jamaica from December 19 to 23.
Dubbed as the "musical voyage," the winter cruise will play host to bands Yeasayer, Hot Chip, Pulp, James Murphy, Black Lips,  Sleigh Bells, Girl Talk, Warpaint and 13 other music acts.
Tickets start at $500 and will go on sale this Saturday at 10am PDT on the Coachella website.